OnePlus phones come with a built-in Gaming Mode that helps enhance performance, network, and overall gaming experience. It gets activated automatically whenever you open a game and also offers a dedicated in-game Gaming Toolbox. However, some may find it intrusive and annoying. If you don't like gaming mode in OxygenOS, do not worry. Here's a complete guide on how you canfully disable the Gaming Mode on your OnePlus smartphone.
Related | 2 Ways to Use Floating Window on OnePlus Phones
Disable Gaming Mode on OnePlus Phones
Table of Contents
Wrapping Up
For Gaming Mode, you get a dedicated app called Games on the home screen. Whenever you launch a game added in the Games Space, the Gaming Mode gets activated automatically and blocks notifications to ensure you don't get bothered unnecessarily. It also incorporates mis-touch prevention, graphics optimization, haptic feedback enhancement, and intelligent network management.
Unfortunately, there's no dedicated option to turn off or prevent Gaming Mode from getting activated automatically on your OnePlus phone. However, that doesn't mean you can't disable it.
Below, we've mentioned some handy ways to completely turn off the Gaming Mode on any OnePlus phone running OxygenOS.
1. Stop Gaming Mode from Getting Activated Automatically
The Gaming Mode will never run in the first place if you remove all the games from the Games Space list. To remove games from Game Space: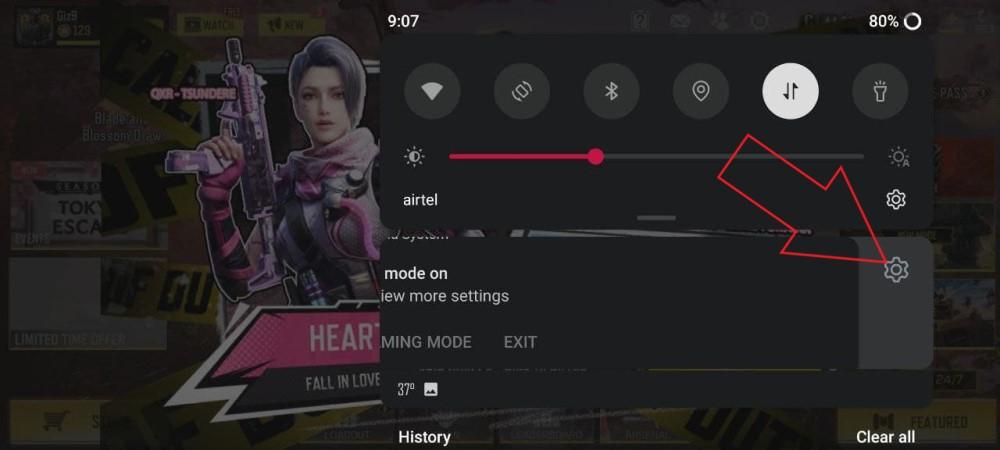 This is a one-stop solution to disable gaming mode on your OnePlus phone fully. Since there are no games added, Gaming Mode will never turn on automatically on your phone. However, if you want to disable its features further, go through the steps below.
2. Disable Gaming Toolbox in Games
You'll see a Gaming Toolbox for games running in gaming mode when you swipe down from the top-left or top-right corner. It is packed with features like Pro Gaming Mode, notification control, and floating window multitasking.
If it annoys you, you can disable it separately instead of completely turning off the Gaming Mode, as follows:
3. Hide the Games Space App
The Games app can be hidden from your home screen and app drawer. If you don't find yourself using it, it'll be better to hide it to save extra space in the drawer.
That's it. The OnePlus Game Space will no longer appear on your home screen or app drawer. However, you can still access it in Settings > Utilities.
4. Disable OnePlus Gaming Mode Notification
Do you get annoyed by the "Gaming Mode on" notification in your notification panel? If yes, you can turn off the notification from settings using the steps below.
OR
From now, even when you're playing a game in Gaming Mode, you won't see the "Gaming mode on" notification which it shows otherwise.
5. Force Stop Games Space
So, you have removed all the games, turned off Gaming Toolbox, and also hidden the Games app from your home screen. But if you want to be sure that it doesn't disturb you any further:
That's it; it'll no longer bug you again unless you manually open the Games Space.
The methods above will help you get rid of the gaming mode on all OnePlus phones, including theOnePlus 9, OnePlus 8T,OnePlus 8,OnePlus Nord,OnePlus 7T,OnePlus 7,OnePlus 6T, andOnePlus 6-series.
By the way, if you want stock OnePlus communication apps on your phone, do follow our detailed article on getting Stock OnePlus Dialer, Messages, Contacts App on OnePlus phones.
Wrapping Up
This was a complete guide on how you can fully disable the built-in Gaming Mode on your OnePlus phone. If you want to disable gaming features but still want the ability to block notifications, consider trying the Do Not Disturb mode. Let me know if it helped you in the comments below. Also, feel free to reach out if you have any other issues or queries.
You can also follow us for instant tech news at Google News or for tips and tricks, smartphones & gadgets reviews, join GadgetsToUse Telegram Group or for the latest review videos subscribe GadgetsToUse Youtube Channel.