Nov. 8, 2021 -- A new type of blood sugar monitoring system now available in the United States allows users to test with a single button-push instead of finger-sticking or inserting test strips into a meter.
The FDA has cleared the POGO Automatic Blood Glucose Monitoring System (Intuity Medical) for people with diabetes age 13 years and older.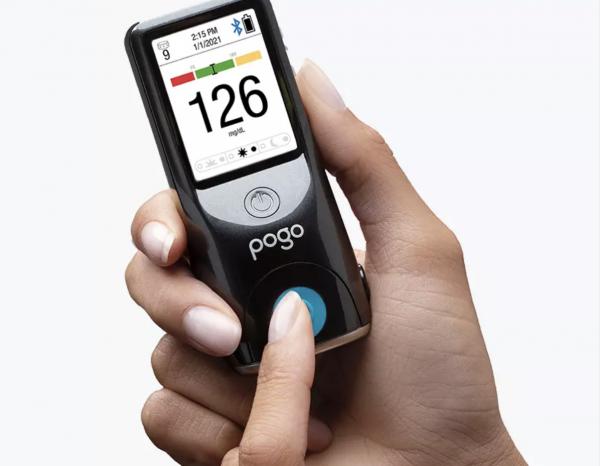 It contains a 10-test cartridge, and once loaded, and the monitor turned on, the user only has to press their finger on a button to activate POGO Automatic, which then automatically does all the work of lancing and blood collection, followed by a 4-second countdown and a result. Users only need to carry the monitor and not separate lancets or strips.
An app called Patterns is available for iPhones and Android that automatically syncs results via Bluetooth. It shows glucose trends and enables data sharing with health care providers.
"We know that people with diabetes are more effective at managing their diabetes when they regularly check their blood glucose and use the information to take action," Daniel Einhorn, MD, medical director of Scripps Whittier Diabetes Institute, , said in a company statement.
"My patients and millions of others with diabetes have struggled for decades with the burden of checking their glucose because it's complicated, there's a lot to carry around, and it's intrusive," he added. "What they've needed is a simple, quick, and truly discreet way to check their blood glucose, so they'll actually do it."