My adventures with Optus 4G continue. Six weeks since signing up for the service, it's well known that I'm a convert. I had been thoroughly disappointed with our options for internet connectivity in our relatively new apartment. Finally there's something good happening.
In my last story, my only real gripe was the speed. As you may recall, I reported that during the day, speeds were pretty decent. However, in the evenings, it could tank. Performance was slower than a last-century ADSL1 connection.
After publishing that story, I was approached by the guys at Antenna Shop. They sell a variety of 4G (and other) antennas designed to help get the maximum performance out of 4G networks and devices. Granted, they're not the only ones in this game. However, they approached me, and so we talked, and reached an agreement. They'd send me a couple of different external antennas to try, and I'd see just how fast I could get our Optus 4G wireless broadband to go.
I suppose you'd expect I'd say something like "the results were amazing!" .. and while they were really good, amazing they weren't.As good as 4G can be, from Optus or any other carrier, there's always going to be times of day when it performs less well, external antenna or not.
However. After experimenting with a couple of different options, I've found one that delivers the perfect mix of enhanced speed and minimal installation.
An external antenna can make a huge difference
Antenna Shop's Starfish 4G antenna is a cool $79, and perfect for those who rent, it doesn't require installation on a pole, an exterior wall, or anything really. It comes with a suction cup and you can just mount it on a window (which is exactly what we've done). This wasn't the first antenna we tried, but was the best.
The results speak for themselves. Here's three Speed Test results – with the antenna connected, then disconnected, and then plugged in again:
I continued these tests for a little while just to make sure I wasn't seeing things, and the pattern continued. With all other variables held constant – I didn't move the modem or change its orientation, the external antenna didn't move, and nothing got between me and the tower – the speed reliably tripled in both directions with the external antenna attached.
The most remarkable bit?
These tests weren't completed earlier in the day when speeds were generally faster. These tests were carried out about 6.30pm, and that's when peak congestion usually starts to kick off. Previously, at this hour, the Optus 4G would struggle to reach 10mbps, and so while the 20mbps speeds without antenna were surprising, the 60-70mbps with the antenna were outrageous.
As you can see, this antenna isn't huge. It's no larger than the Optus-supplied 4G modem itself, and with a 2m cable, it means you can easily position this antenna away from your modem for optimum signal.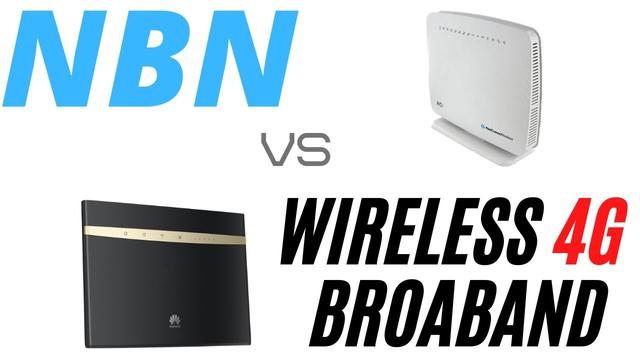 At $79, to effectively triple my internet speeds at home, this is seriously cool.
Oh, and the tripling of speeds is only during peak hours. Earlier in the day, I am regularly – as in every day – hitting speeds of 94mbps, repeatedly. Unplugging the antenna sees that drop significantly.
Will I see the same improvement if I go buy one?
Depending on where you are, and where your nearest tower is, your mileage may vary. Significantly.
However, if you're experiencing speeds that aren't quite matching your expectation, you should probably give on of these starfish antennas a go. At $79, it's not a huge outlay, and if you can get your antenna to a point where it has better visibility to your nearest mobile tower than your modem would otherwise, there's a good chance it's going to help.
As a special offer for Ausdroid readers, Antenna Shop is offering 5% off site wide. This code reduces the cost to $75 with free shipping. Simply choose your antenna, use the code 'ausdroid' without the quotes, and enjoy the savings.
Are there other options, especially if my reception is really poor?
Yes, there are. Before experimenting with the starfish antenna (and ultimately settling on that as the best for meeting our needs), I tried a high-gain externally mountable antenna. This thing is a monster, with a 5m cable so that you can mount it on an exterior wall or up a pole for the best reception.
In our case, this antenna was probably overkill. At $199.95, it's not cheap, either, but it's designed for a particular purpose. This is a highly directional antenna, and it's designed for maximising a weak signal. Fortunately for us, we're probably a couple of hundred meters to our local tower – and we've got clear Line Of Site (LOS) too – so this kind of antenna isn't really necessary for us.
Though we experienced the same speeds – 60 to 90 mbps averages – we were able to achieve these using the much smaller (and less intrusive) starfish antenna. If you're at the edge of reception, or your signal just isn't that strong, this high gain antenna will likely make a bit of a difference.
With a 5 metre cable, you can run this up a pole to absolutely max out your possible mobile reception. If you can't improve your 4G broadband speeds with an antenna like this, you're just not trying.
There's also a slightly smaller one, with less gain, which you can get for just under $150, for those who aren't in quite so poor a mobile reception area.
So, what's the rub after all this?
It's no secret. For me, Optus 4G wireless broadband is a godsend at home; for $80 a month, we're finally seeing internet speeds befitting of 2019. This could last us until the NBN actually gets to our place. Potentially, if these speeds continue, I might not bother switching over to the NBN if it ever does get here. The portability of this service is something to consider.
However, what I will say is this – as good as the supplied modems are, the built in antennas work best if they're near a window, high up, and have not too much interference between modem and mobile tower.
If, however, you live in the real world and can't stick your modem 3 metres up a pole to get decent reception, an external antenna is an excellent idea, and can be an inexpensive way to significantly boost your wireless broadband speeds, as well as the stability of the connection.
If you'd like to try an Antenna Shop add-on for your wireless broadband, head to antennashop.com.au and use the discount code 'ausdroid' at checkout for 5% off.
Disclosure Statement
Ausdroid is experimenting with Antenna Shop antennas for the purpose of this review. We have not been paid to write the review by Optus, Antenna Shop or anyone else.