All the women I saw around me, my mother, my aunts, my grandmother, her siblings, were extremely smart and well-read and opinionated, of course (laughs), as a result and very hard-working. Obviously for most of us, the first idea of a woman is from our mothers, who we see the most closely. When I saw my mother, I saw her as this incredibly spirited person who is ready to take on everything... extreme tenacity and very strong-willed. That's the image of womanhood that I had, honestly. I always took women to be very strong.
How did it slowly evolve once you started growing up?
What had actually happened when I was in school, I had a lot of friends who are boys. I always played a lot although I did a lot of dance and things like that... most of my close friends in school were boys. Only in college, when I went to LSR (Lady Shri Ram College), and I found these incredible, smart, brilliant, spirited, but extremely gorgeous women around me, I found true women friendships. And I also realised that it's something that happens with age, that there is nothing like having girlfriends. When you have girlfriends it's so much easier and I think it's one of the best things to have solid girls around you who support you through everything and I think I am blessed with the girlfriends who I have and they are also women who inspire me a lot, as people. So, yeah, that's the perception that has changed, that women are actually supportive towards each other and if you are able to get a bunch of girls who understand you, it's really the best gift ever.
Being a woman is lovely. How do you celebrate being one every single day?
I don't know if I celebrate it consciously, but I think just be myself and not doing anything thinking you are a woman or a man. Why would you think of yourself as any different from a man, except for the incredible sensories that you have (laughs)? We are a little more sensitive, understand things and multitask really well, we are extremely efficient and at the same time have an aptitude of understanding human beings and emotions. I feel all of that, but you don't always need an extra reminder that you are a woman. You are a woman and no one is doubting that! (Laughs)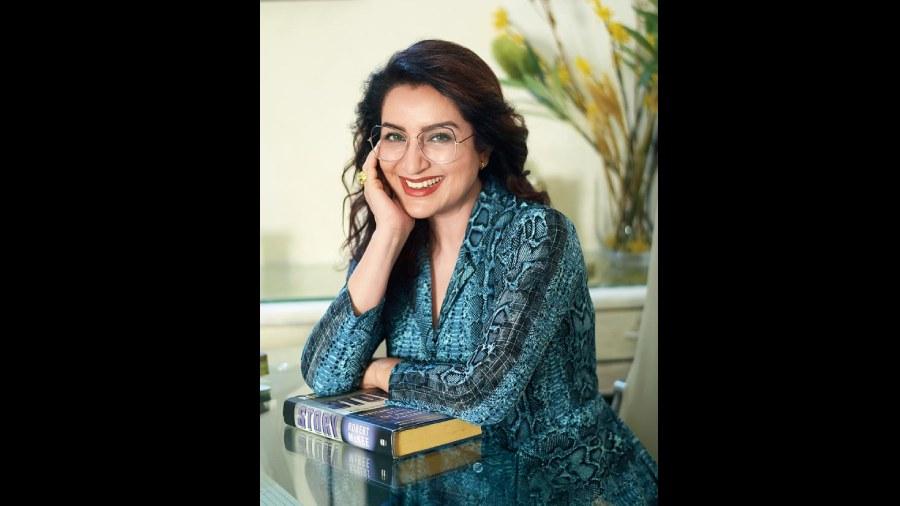 Who are your favourite women?
That's difficult. Many. Irom Chanu Sharmila, Mahua Moitra, Maya Angelou, Jnanadanandini Devi... a lot of women, but my naani, super cool... I am actually a lot like her, maybe that's why I think she was super cool.... She knew a lot, read a lot, she used to write and she was a philosopher and never liked it inside a kitchen, although I love cooking. She wasn't a homemaker and she was one of the most intellectual people I have ever met in my life. She was smart and sexy... very hot! (Laughs) Also, there is a cousin of mine who is cool and highly educated and does incredible work in the field of cancer and cancer remission in the US.... She is also a state champion rower... and, my mother of course and lots of friends that I have. I love them dearly.
Given a chance, would you like to take birth as a woman again?
Yes, yes, yes and yes!
Tell us about your love for travel...Travel for me is a necessity. I say this that as actors we are constantly engaging ourselves emotionally and we bare our souls and it takes a lot out of us as well. So, we definitely need replenishment and travel for me is that. Meeting people, going to new places, watching art, different kinds of music, food, going to theatres... that's fodder for my soul and I definitely need that. I am thankful to Airbnb for always making it easier than it would be otherwise.