Image source: The Motley Fool.
Tuya Inc. ( TUYA 48.24% )Q4 2021 Earnings CallMar 14, 2022,8:00 p.m. ET
Contents:
Prepared Remarks:
Operator
Good morning and good evening, ladies and gentlemen. Thank you for standing by, and welcome to Tuya Inc.'s fourth quarter 2021 earnings conference call. [Operator instructions] We'll be hosting a question-and-answer session after management's prepared remarks. I will now turn the call over to the first speaker today, Mr.
Reg Chai, investor relationship associate director of Tuya. Please go ahead, sir.
Reg Chai --Associate Director, Investor Relations
OK, thank you. Hello, everyone, and welcome to our fourth quarter 2021 earnings call. Joining us today are founder and CEO of Tuya, Mr. Jerry Wang; and our CFO, Ms.
Jessie Liu. The fourth quarter 2021 financial results and webcast of this conference call are available at ir.tuya.com. A replay of this call will also be available on our website in a few hours. Before we continue, I would refer you to our safe harbor statement in our earnings press release, which applies to this call as we will make forward-looking statements.
With that, I will now turn the call to our founder and CEO, Mr. Jerry Wang. Jerry will deliver his remarks in Chinese, which will be followed by [Inaudible] English translation.
Jerry Wang --Founder and Chief Executive Officer
[Foreign language] Hello, everyone. 2021 was a remarkable and a critical year for Tuya. In March, we completed our IPO and our shares started trading on the New York Stock Exchange. We achieved over $300 million in annual revenue for the first time, representing an increase of approximately $0.68 YOY.
Notably, we continued to leverage our leading technology and the service offerings to support the business growth of our customers. For example, a well-known international brand with 50 years of operating history is one of our customers since 2018, became in our first brand customers with annual deployments of our -- of Tuya IoT PaaS exceeded over 10 million units. They achieved this impressive sales performance with 52 IoT SKUs powered by Tuya. Our SaaS and other business segments achieved a year-over-year growth of more than 170% for four consecutive quarters.
Our total number of customers increased from approximately 5,000 in 2020 to approximately 8,400 in 2021. In particular, IoT PaaS premium customer, with revenue contribution of more than $100,000, increased from 188 to 311. Around 50 of customers with revenue contribution -- around 50 of which are Fortune 500 companies. The annual retention rate of premium customers remained higher than 99%, and the annual retention rate of our Top 100 IoT PaaS brand customers reached the 99% as well.
[Foreign language] In 2021, for the first time, we experienced challenges in supply chain, international logistics disruptions, and high global inflation not seen in decades. However, we still further expanded our gross profit margin from 34% in 2020 to 42% in 2021, while our gross profits increased 106% year over year. The world's top technology research organization, Gartner, cited Tuya as an example in our first successful global IoT technology company in [Inaudible] to research report published in 2021. In 2021, we organized the flagship event such as the Bluetooth Developers Conference and the Cellular Communication Developer Conference, which also served as a press conference for our outdoor travel IoT products.
We now also continue to partner with global leaders such as Google, Microsoft, Amazon, and the Matter project organization to promote the rapid development of the IoT industry. Looking back on 2021, I would like to take this opportunity to thank our investors, employees, customers, partners, and everyone who had supported us. [Foreign language] Now, let's talk about business developments in the fourth quarter. [Foreign language] For the full year of 2021, our IoT PaaS business had DBNER of 153%, a leading level in the cloud, PaaS, and the SaaS industry.
Our IoT PaaS business applied in nearly 1,000 new customers in the fourth quarter, and the total number of customers served increased by 41% year over year. [Foreign language] We continue to attract well-known, high-quality companies around the world and turn them into IoT PaaS customers. One of these new customers, for example, is Trust, headquartered in the Netherlands. With their history of 40 years of operation, Trust is the leading brand of consumer electronics accessories in Europe.
Other new customers include [Inaudible], a Top 3 Turkish home appliance brand; and the Schneider Consumer Group, a well-known European home appliance company. In Asia, we helped our new customer, COMMAX, a global smart home brand founded in South Korea, develop visual doorbells and IoT-sensing products. Other Asian customers we acquired during 2021 include ACE, a leading robot vacuum cleaner brand in Korea; Crompton Greaves, a leading manufacturers of consumer electronics, with 75 years of history in India; Usha International, with 80 years of history that manage over 1,200 stores in India; and the Bajaj Electricals, diversified consumer electronics of the India leading business conglomerates, Bajaj Group. In South America, we helped our new customer called Coppel, one of the largest department store chain in Mexico, build their own smart home ecosystem, with more home appliances, safety, and wearable devices.
We also worked with service Entel S.A., the largest telecom operator in Chile. In the UAS, our service offerings enabled Powerology, the leading consumer electric -- electronics distributor and brand in the region to develop a series of IoT products such as smart cameras, robot cleaners, car refrigerators, 40-foot scales, and ambient lights. In North America, we acquired several new customers during the fourth quarter, such as the top outdoor show brand, the largest vacuum cleaner brand, and the leading kitchen appliance brand, and a Fortune 500 air conditioner brand. [Foreign language] In China, we have also continued to win new customers.
For example, we partnered with Shell [Inaudible] to create vehicle intelligent consumer electronics products for them. We also helped Qianjiang Motorcycle, a subsidiary of Geely Group, to make their independently designed models and products smart. We work with Mercury Home Textile, a well-known Chinese brand, to upgrade its plumping blanket products with IoT capabilities. In 2022, we will expand our partnership with Mercury in bedding products such as pillows, sleep beds, aromatherapy machines, and others.
Another example is Deli Group, a leading stationery and office supplies company in China that's utilized our service to upgrade a variety of its best-selling consumer products. We also partnered with China's leading [Inaudible] company, [Inaudible], and the China's famous commercial lighting brand, [Inaudible] Aurora, for IoT implementation. [Foreign language] In 2021, our IoT PaaS segment has maintained its solid growth trajectory in all regions around the world. We're excited to see that the growth rate of IoT business powered Tuya Inc.
in emerging markets such as China and the other Asian regions, South America, and Central America has significantly exceeded that of developed markets. This trend is in line with our strategy of building a more balanced global business. The accelerating IoT penetration has further demonstrated the ability of IoT technology. As consumers in developed markets fall in love with IoT products, more emerging markets are quickly following suit.
Additionally, we further expanded our categories and empowered new IoT products while striving to gain substantial worldwide market share in each new category. According to IoT industry data from influential professional statistical research institutions such as Euromonitor, we estimate that we have achieved more than 25% of global market shares in IoT lighting and the electrical things entering in 2015. In 2017, we began to focus on home safety-related products like sensors, lockets --locks industry, and we now have a market share of about 15%. In 2018, we expanded into home appliances and now have a market share of about 10%.
In the robot vacuum cleaner vertical, in particular, we have a market share of about 20%. Since 2020, we have expanded into digital, particular -- into the digital entertainments and consumer energy-related products. For 2022, we will focus on outdoor categories growth. For every new category we enter, our goal is to achieve a considerable market.
[Foreign language] Next, I would like to share some updates on our SaaS and other segments, which delivered robust performance in the fourth quarter, with revenue increasing 205% year over year, about $19 million in 2021. [Foreign language] For value-added service, monthly subscription revenue of end-customer more than tripled in 2021. Demand was strong for services such as cloud storage for IoT devices and a message pushing services that provides real value to end-customers. We believe that there is still a lot of headroom for value-added services to grow in the long term.
[Foreign language] We further expanded our customer base for SaaS solution during the quarter. For example, we provided a smart SaaS solution for these industrial park and offices through hybrid cloud to one of China's Top 5 power generator, which is also a Fortune 500 company. In addition, [Inaudible] Holdings Group, a large-scale real estate developer listed in Hong Kong, integrated our IoT platform, as well as our smart SaaS solution, for community and the industrial park into its newly updated products concepts to build up their smart-themed offerings, which will be regarded as the core feature for its next-generation residential products. Moreover, we've provided a smart hotel SaaS and the smart apartments SaaS solution to a group called Miraval, a well-known real estate developer in Spain who has been operating office buildings, hotels, and the student apartment.
We also partnered with Core System, a well-known hotel system integrator in Malaysia, to provide solutions for the first smart hotel powered by Tuya in the country. Through our smart commercial lighting SaaS solution, we enabled [Inaudible] building where intelligent technology and industrial lighting leader who helped to renovate maintenance hangar of [Inaudible] International Airport and has successfully achieved in almost the 55% power saving in the second quarter; upgraded defective lighting system of [Inaudible] Materials, which will reduce its lighting power consumption by about 65% and its carbon emission by about 270 tons each year. [Foreign language] There are many similar customers that leverage our solution to strengthen their business. We believe that our IoT SaaS business has immense growth potential.
In combination with the massive power by IoT hardware ecosystem, our SaaS solution can enable a huge number of enterprise customers with smart capabilities, improve their efficiency, reduce power consumption, and gain industrial [Inaudible] sites through database system management. [Foreign language] In summary, we are proud of our performance in our first year as a public company, especially considering the significant economic disruptions caused by the COVID pandemic, global inflation, supply chain constraint, and logistic disruptions. Our key operating metrics, such as a number of active customers and the number of registered developers on our platform, grew substantially. We've also deepened our collaboration with customers.
As the revenue contribution from our domestic business continues to grow, our global business is more balanced than ever before. [Foreign language] As we look ahead in 2022, the uncertainty of geopolitical conflicts and the high global inflation will likely continue to suppress consumer purchasing power. While we expect that 2022 to be a challenging year for the IoT consumer electronics industry, we have also seen significant improvements in upstream supply chain and logistics. Additionally, certain e-commerce customers affected by store closures in the third quarter are also showing signs of recovery.
Our plans to navigate the challenges in the macroenvironment through the three growth drivers: the private cloud solution, cost-effective smart lights IoT solution, and our industry SaaS. At the same time, we will focus on the optimization of our organizational structure and operating efficiency as we aim to better balance our business growth and the timeline to profitability. [Foreign language] Even after seven years of rapid growth, we believe our TAM remains significantly underpenetrated. There are thousands of products categories that can be made smart with connectivity.
According to various industry research, while there are tens of billions of consumer electronic products sold in the world every year, the penetration rate of the IoT solution remains low at 3% to 5%, where we can see a dramatic and existing future growth potential of the IoT market. To capitalize on the opportunities presented by the massive TAM, we intend to continue to invest in research and development for the foreseeable future. We believe the global IoT sector is at a lean and expanse stage, and we aspire to become as industry giant who sets the standards for the industry and the connected device globally. [Foreign language] That concludes my remarks.
I will now turn the call over to Jessie, our CFO, to review the financial details.
Jessie Liu --Chief Financial Officer
I will provide a closer look into our financial results. Before I begin, please note that all amounts are in US dollars and all comparisons are on a year-over-year basis, unless otherwise stated. As mentioned earlier, we faced a number of industrywide challenges in the fourth quarter. Nonetheless, we have achieved total revenue of $75 million in the quarter, around midpoint of our previous guidance range.
Our IoT PaaS revenue for the quarter grew by 13.9% year over year to 50.21 -- $62.1 million. For the full year of 2021, total revenue was $302.1 million, up 67.9% year over year; and IoT PaaS revenue was 261.4 million, up 72.3% year over year. We had 311 premium IoT PaaS customers for the trailing 12 months ended December 31, 2021, up 65.4% from 188 a year ago. During the quarter, premium customers accounted for approximately 87.3% of our IoT PaaS revenue.
Our dollar-based net expansion rate for IoT PaaS segment was 153% for the trailing 12 months ended December 31, 2021. This is a testament to our ability to extend our platform usage over time and grow revenue from existing customers. During 2021, among all the categories supported by our IoT PaaS solutions, home safety and the sensor products, home appliances products, and entertainment energy-saving products grew at a significantly faster pace than electrical and the lighting products. In 2021, the electrical and the lighting category products contributed to about half of IoT PaaS revenue.
And the contribution of other categories continue to increase in the past few years, reflecting the success of our category expansion strategy. As for our customer base, we classify our Top 200 brand customer into four groups: first, well-known multinational brands; second, regional brands with local influence in all continents and countries; third one, self-owned brands of large, regional retail channels and the telecom operators; and the last one, China's cross-border e-commerce brand. In 2021, China's cross-border e-commerce brand accounted for about 38% of the sales of products powered by Tuya. During 2021, brands and the business operators are increasingly recognizing the value of prepackaged industry-specific solutions, which enables them to focus on their own key points of differentiation while not wasting resources reinventing IoT industry standards.
As a result, our revenue generated from SaaS and others more than tripled to $7.3 million in the fourth quarter and $18.6 million in the full year. At the end of 2021, our smart hotel and apartments SaaS cumulatively supported IoT upgrade of more than 14,000 hotel rooms in China, nine times at the end of 2020. And the customer repurchase rate exceeded 85%. Our smart commercial lighting SaaS supported nearly 300 commercial lighting projects in 12 countries and regions, including China, Singapore, Germany, and the Netherlands, United Kingdom, Canada, etc., in office buildings, sports clubs, gas stations, shopping malls, and a lot of other use cases.
This project also includes more than 100 schools, providing students with lighting for improved eye protection. Our community and the real estate SaaS was adopted more than -- by more than 100 real estate community projects in 2021 to help real estate developers and the property managers to manage their properties more efficiently. Our gross profit in the quarter increased by 34.1% to $32.4 million, while gross margin improved to 43.2% from 38.3%. IoT PaaS gross margin continued its increase to 42.5% from 40.1% a year ago, primarily due to our increased economics of scale, improved efficiency for IoT PaaS deployment achieved through effective R&D, and expansion into higher-margin IoT PaaS product lines.
We believe our increased IoT PaaS growth margin is a testament to the strong value that we deliver to the industry chain. Now, turning to our operating expenses. Please note that we're presenting our operating expenses on a non-GAAP basis by excluding share-based compensation expense from our non-GAAP numbers to provide greater clarity on the trends of our actual operating base expense so that you can review performance in the same way as our management. During the quarter, our non-GAAP total operating expenses was 56.3 million.
Specifically, non-GAAP R&D expenses grow to 42.1 million. Non-GAAP sales and marketing expenses increased to 16.8 million. Non-GAAP G&A expenses increased to 9.1 million. And other operating income net was 1.7 million, compared to $0.7 million a year ago.
The increase in the non-GAAP total operating expenses was mainly due to the increase in employee-related costs. Our research and development employee headcount, for example, increased by 56% year over year by the end of 2021. Our committed -- we are committed to building a sufficient reserve of talents, which we believe is an integral part of our efforts to navigate external challenges and to sustain the long-term growth. We're also executing a series of initiatives to optimize our organizational structure and streamline our operating procedures in order to ensure our operating efficiency.
As such, we're constantly evaluating our personnel structure to maintain a workforce size that is appropriate to our business scale and the long-term growth strategy. Our non-GAAP loss was -- from operation was $33.9 million in the fourth quarter and $117.5 million in full year. Our non-GAAP net loss was $31.2 million in the fourth quarter and $109.3 million in the full year. Net cash used in operating activities in the fourth quarter of 2021 was $53.2 million, or 71% of total revenue, compared to $9 million net cash used, or 14.3% of revenue, in the same period of last year.
The increase was mainly a result of higher employee-related expenses and a change in our working capital. Moving on to the balance sheet, as of December 31, 2021, our cash, cash equivalents, and short-term investments increased to $1.07 billion. We believe this balance is sufficient to meet our current liquidity and the working capital needs. Finally, turning to the share repurchase, during the fourth quarter, we repurchased approximately 4.3 million ADS from the open market for a total consideration of approximately $25.1 million as with to the share repurchase program, representing around 12.5% of 200 million authorized announced pursuant to the share repurchase program.
This shows our strong confidence in the company's long-term growth prospects. Now, turning to outlook, for the first quarter of 2022, we expect total revenue to be in the range of $50 million to $57 million. As you can see, this is a rather large range, considering that we are two weeks from the end of the quarter and certainly wider than the ranges we have given in previous earnings reports. So, let me explain.
Historically, the majority of our revenue for the first quarter of the year was recognized in March due to the Chinese New Year holidays. As of today, we have a good visibility on demand and there's a substantial volume of our products to be delivered in coming two weeks until the end of March. But the sudden severe COVID outbreak in China is causing uncertainty into revenue recognition because we can't recognize revenue until our products are delivered and confirmed receipt by our customers. This is currently a challenge as a number of cities, including Shenzhen, Shanghai, and Hangzhou, are implementing preventive measures while people remain staying at home.
Of course, business activities, we may experience practical logistics difficulties. Depending on how things unfold in the next couple of weeks, we could have substantial delivering some stage of delay. Having said that, we fully expect orders placed and paid, which will eventually make it to our customer and be recognized either in Q1 or Q2. Nonetheless, we are very cautious at this moment.
That's why we have provided our outlook in a relatively wider range. We plan to provide an updated guidance for our total revenue for the first quarter of 2022 around the end of March when we have more clarity regarding the severity of the above-mentioned logistics challenges. So, this concludes our prepared remarks for today. Operator, we are now ready to take questions.
Thank you.
Questions & Answers:
Operator
Thank you. [Operator instructions] Your first question comes from the line of Yang Liu of Morgan Stanley. Your line is open.
Yang Liu --Morgan Stanley -- Analyst
[Foreign language] Let me translate my questions. The first one is -- the first question is on the IoT PaaS growth outlook from multinational customers for the global brand. After the Ukraine war, wonder if there's any meaningful change for the full year outlook? The second one is the SaaS and the [Inaudible] part. We saw very strong revenue growth in the last year.
And then going to 2022, what should be the growth strategy here and which vertical do we expect to see very good growth potential in addition to hotel and the commercial lighting? And the third question, the gross margin outlook in the current improving environment of the supply chain. Thank you.
Jessie Liu --Chief Financial Officer
Thank you, Liu Yang. So, for the first question, we are keeping a close eye on inflation, the economic conditions since they directly impact consumer demand and thus indirectly impact us. Inflation has been accelerating since the third quarter of the last year. We have all seen the latest numbers, so I'm not going to repeat.
In Europe, the market is increasingly pessimistic about the economic growth expectations. And also same in the U.S. So, we think inflation is suppressing consumption and the nonessential consumer goods will be affected the most. We can see that retail channel and the brand owners have become cautiously pessimistic since the third quarter of last year.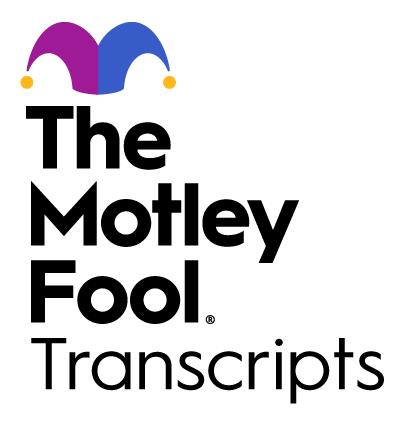 This sentiment is gradually increasing, and we haven't seen signs of recovery yet. The recent geopolitical conflict, the Russia and Ukraine war, further intensified the inflation, especially in Europe, which escalated the situation. Recently, we collected feedback from our downstream brand customers in Europe and the United States. So, for example, in Europe, the sales of IoT lighting products was worse than of traditional lighting products.
Against the backdrop of high inflation, that is a common trend. When consumers are under financial constraints, cheaper traditional products are more attractive. Another obstacle is that some brands are struggling to make a profit due to the high inflation of upstream costs since last year. So, the sharp increase -- and also the sharp increase of the transportation costs since summer of last year also pressured their margins and become really -- when they can't raise their selling prices in the retail channel because retail channel was facing the pressure of consumers not buying more products.
In that case, even when shops and the inventories are close to empty or empty, brands are reluctant to produce their products. They rather wait for the upstream cost to adjust significantly before placing other orders. So, as a result, we believe the consumption will improve after inflation has moderated and the cost for the upstream supply chain and the logistics decrease significantly back to -- close to back to a normal level. And we also noticed, the sales channels of some IoT products sold about Tuya, for example, including Best Buy, have already given 2022 revenue guidance as an active growth.
As such, we remain cautious toward 2022 of the challenging macroenvironment. We will prioritize categories where IoT products are not too expensive than the traditional IoT products such as home sensor products, home appliance products, entertainment products, all the transportation products. We also will help some IoT products to reduce the cost by adopting Bluetooth smart solutions that are more cost-effective. Our SaaS business is conducted in China and it's expanding very rapidly, which we aim to sustain this high growth in 2022.
We will also focus on the optimization of our operational efficiency in 2022 to accelerate our break-even timeline. For the question two about SaaS. So, we are mainly focused on developing our SaaS business in China. The focus has yielded encouraging results in 2021, so we will continue this focus, although we do receive revenue outside of China for SaaS products as well.
But our focus will remain in China in 2022. We tailor the strategy. For each SaaS segment, it's quite different. As well as our extensive hardware ecosystem and software experiences, we expect all our SaaS segment to continue to post robust growth in 2022.
The first one, the hotel SaaS. So, for the -- for this segment, we already covered over 2,000 hotels. After two years of development, we already proven the market success of our SaaS products. The development strategy in 2022 is to focus on three initiatives.
First, expand our coverage to build our competitive moat, enhance our industry influence in the profit margins, solidifying the foundation of recurring revenue. Specifically, we plan to build -- spend a SaaS solution and increase our penetration into mid to long-term -- long-tail markets by expanding our sales channels in the hotel and apartment verticals. Second, we also plan to focus on acquiring the big clients, the famous hotel chain, and key accounts customers, and also giving our key -- the key customers access to our IoT Core, Tuya Cube, and the industry SaaS service where we will build our auto industry PaaS and prioritized products. The third one, we aim to increase our software subscription revenue by developing a hotel solution as we continue our more hotel rooms where we are able to generate additional subscription revenue on top of our hotel SaaS.
The second one is the real estate and the community SaaS. This business line achieved solid progress in 2021 and actually see with the largest revenue and growth among three business. As we further strengthen our community and residential SaaS products, we have become the preferred IoT platform in China for top real estate and property management firms. Last year, over 150 real estate and community projects were built on our real estate and community SaaS.
And also, our real estate SaaS covered more than 70,000 households last year. Currently, we have dozens of large-scale community projects in hand, including a number of projects with a value of over RMB 1 million. The strategy focus on our real estate and the SaaS community business in 2022 will be developing the major, large Chinese customers deep in the collaboration with city partners and expanding into industry parks categories. We will realign our products with IoT foundation, the PaaS, and the real estate community SaaS as we support several collaboration models such as out-of-the-box solution, integrated solution, developer capability tools to separate applications, cloud, hardware, and software.
This will allow large-scale customers to pick and choose a flexible product based on their needs and to quickly achieve their business goals. In addition, we also want to continue the expansion of the application's new use case. Develop of online capabilities such as online ordering and open framework that supports third-party applications will enable our real estate and SaaS -- community SaaS products to interface with third-party hardware as an ecosystem. This will be our core competitive strength and a key factor to improve our customers' purchase decisions.
And for the commercial lighting segment, we completed the business goal of our commercial lighting SaaS segment in 2021 in terms of product iteration, customer acquisition, landmark projects, and the scaling up our use case. In 2021, we took approximately more than 180 commercial lightning SaaS customers. In the fourth quarter, we also launched our first smart building SaaS project based on the newly developed smart building SaaS on the foundation of our smart commercial lighting solution. In 2023, we have three major growth strategies for our commercial lightning SaaS segment.
First, we focus on penetrating large customers, as well as building and commercial lighting brand owners, by forging partnerships with certain integrators and independent software vendors with resources. We will launch more landmark projects. And how -- second, we will develop value-added services such as human-centric lighting, energy-saving solutions, provide the cloud edge, cloud services to certain customers with a private cloud need. Lastly, we plan to improve our integrated hardware and software solutions for each use case to accelerate their deployment at a large scale.
So, we believe that IoT SaaS has solid market demand and long-term growth prospects. So, in 2022, we will continue to invest in this area. For the third question regarding the gross margin, so regarding the pricing of IoT PaaS, our committee always focused on few standards. It's the industry, the environment, the upstream and downstream operating conditions.
Second one is our costs. And thirdly, we also consider the end-of-product sales price. Our pricing strategy is always focus our mutual benefit along the value chain and also our own health growth. The expansion of our gross margin in the last few years come from three prospects.
First, it's the R&D efforts helped us optimize control the cost. Secondly, it's revenue generated from segment with higher margins such as home appliance, home safety and sensors, entertainment, energy-saving. Those have rapidly grown to almost 50% of revenue. Thirdly, we are benefiting from the increasing economic scales.
So, looking forward to 2022, supply chain costs, we believe, it's stabilized, although it hasn't dropped. However, high inflation could create significant sales pressure downstream. So, as such, we plan to keep the price of IoT PaaS stable. We will continue to improve our cost structure through R&D efforts and also continue to increase the revenue contribution from the complex products, as we mentioned earlier, which have higher margins.
Also, for the company as a whole, the revenue contribution of the SaaS segments will further increase this year. So, all this will help us to expand our gross profit margins. However, to cope with high inflation this year, we will also promote the cost-effective Bluetooth speaker products for those products -- the IoT products cost has a higher price or obviously higher price percentage than the traditional products. So, that's -- those Bluetooth speaker products have a lower gross margin versus other IoT PaaS like Wi-Fi or Zigbee, etc.
So, as such, as a mixed result, we expect our overall gross margins would be flat or slightly higher than last year. But of course, our goal is it would help us to increase our gross profit margin. So, let's move on to the next question.
Yang Liu --Morgan Stanley -- Analyst
Thank you.
Operator
Thank you. Your next question comes from the line of Liping Zhao of the CICC. Your line is open.
Liping Zhao --CICC -- Analyst
[Foreign language] Thanks, Jerry and Jessie, for taking my questions. I have two questions here. First is related to Matter. Can management share your view of Matter, any impacts on your overall business? And second is about the business adjustments because looking ahead in 2022, customer demand and supply chain may feel under pressure due to the macroeconomic environment.
Do you have any adjustments as business operations to mitigate these risks? Thanks.
Jerry Wang --Founder and Chief Executive Officer
[Foreign language] Let me address the question by first clarifying what Matter is. It is an IoT protocol formed by integrating the technical characteristics of HomeKit, Open Thread, and Zigbee 3.0. The integrated protocol focuses on the field of smart homes and the local interconnections. Having multiple influential enterprises developing the protocol together in an open-source format will accelerate its adoption, which in turn will help improve the low penetration rate of IoT in home appliances.
There are five key limitations the Matter is facing currently. First, Matter does not cover cloud connection protocols. Second, it only supports narrowband data transmission. Thirdly, Matter will -- may experience problems with Zigbee's fragmented protocols.
Fourth, Matter will be challenged by other network protocols, such as BLE mesh. And finally, chips that can meet Matter's requirements are more expensive. So, our full suite of a solution excels at solving fragmentation problems at all levels through a platform-oriented approach. We unified our solution across different systems, chips, network protocols, and IoT models to provide connections from terminals to the cloud and apps.
Our joint development with Matter will definitely accelerate the connection across different brands. Meanwhile, we will also adjust the inability to connect due to the Matter's fragmented protocols, as well as building connections between Matter and other protocols. These initiatives will improve the differentiation and the overall capabilities of IoT products on the market. Tuya will be compatible with Matter protocols, just like we are compatible with multiple other network protocols.
In an article about the progress of Matter published by The Wall Street Journal on February 22, the only app demo displayed was Tuya's, which not only showcased that our extensive influence in the IoT PaaS field, but also highlighted the synergies between Tuya and Matter.
Jessie Liu --Chief Financial Officer
OK. So, the second question, before I dive into specific strategies for 2022, I want to reiterate, Tuya always focused on the fundamentals of the business, that is first forming overwhelming competitive advantage. Second, gaining unrivaled market share. With a challenging macroenvironment, our focus is to strengthen the core value proposition of products, improving customer satisfaction, and enhancing our operational efficiency.
During a period of consolidation, the weak will be eliminated and the industry leader will gain more market share. So, with $1 billion cash on hand, we are well-positioned to weather the temporary storms and to capitalize on strategic opportunities that start to emerge. So, come to 2022. So, first, let me talk about our key strategies in our supply chain.
So, in 2021, we have accumulated extensive experiences in managing the supply chain crisis. We've got a close partnership with core upstream suppliers and earn their trust. This enabled us to secure the necessary production capacity ahead of time. Now, in 2022, the supply chain crisis is easing, although there are still partial shortages.
We have solutions in place as we already expanded and refined our list of suppliers in the second half of last year. Come to the revenue strategy in 2022, we have three main strategies to cope with a difficult environment. First, China. We are about increasing the revenue contribution of China.
Although China has also micro-challenges, our IoT PaaS business in China is still in its early stage and has a big headroom for growth. So, take last year for example, our domestic IoT PaaS business grew at a much faster pace than Europe and the U.S. And also, more than 90% of our SaaS revenue was from China. So, we will continue to invest in China's PaaS and SaaS business in 2022.
Second, as the Tuya Cube, the private cloud product. We launched our private cloud product, Tuya Cube, last November. This product is designed for brands and enterprises that only adopt private cloud to leverage our IoT capabilities. Tuya Cube is capable of fulfilling customers' needs for local IoT deployment as it enables enterprise to quickly build their own private IoT platforms with differentiated services, high efficiency and stability while taking their data completely private.
Through the hardware interconnecting standards built by Tuya, Cube can seamlessly access Tuya's extensive hardware product ecosystem. So, Tuya Cube will mainly serve customers that have already developed their own in-house IoT platform or are planning to do so. We can also provide a hybrid cloud and edge computing products. We have completed almost 10 private cloud edge computing hybrid cloud projects so far.
We have more contract projects waiting for delivery, from telecom giants in China and also telecom giants in Southeast Asia, as well as well-known domestic and overseas brands. In the IoT sector, 30% of customers use third-party platform like Tuya, while, actually, 70% of them develop their platform in-house. So, we believe that Tuya Cube will enable Tuya to penetrate that 70% in-house market. The third one is on the product lines of the PaaS products.
We have gained market share of over 10% in every major product categories we have operated in, Jerry just talked in his script. The dominance of our products are formed a solid foundation for us to further expand our market share in every major category to a point that no one can challenge Tuya. This year, we'll focus more on household appliance, outdoor appliance, home safety and sensor products. Since the start of inflation last Q3, we have observed, these categories have shown a much faster growth rate than lighting and electrical products.
Even the current level of inflation, we will implement cost-effective like smart solutions to produce -- to products that are more -- more price sensitive. This improvement should enable us to deliver superior customer experiences at a lower cost to boost our sales. So, our unique ability to integrate software and hardware since our inception have helped brand customers equip their products with IoT capability at lower costs. Facing an inflation crisis, we believe this will be a core value for enterprise customers.
We are both in awe and wonder of 2022. We might be at the dawn of a global economic recession. But winter will eventually pass, and spring is sure to come. Then we will be ready for the eventual opportunities.
Thank you for the questions.
Liping Zhao --CICC -- Analyst
Thank you.
Jessie Liu --Chief Financial Officer
So --
Operator
There are no further questions at this time. I'd like to hand the conference back to our management for closing remarks.
Jessie Liu --Chief Financial Officer
OK. Thank you again for our call. If you have any further questions, please feel free to contact us or request through our IR website. We look forward to speaking with everyone in our next earnings call.
Thank you.
Operator
[Operator signoff]
Duration: 63 minutes
Call participants:
Reg Chai --Associate Director, Investor Relations
Jerry Wang --Founder and Chief Executive Officer
Jessie Liu --Chief Financial Officer
Yang Liu --Morgan Stanley -- Analyst
Liping Zhao --CICC -- Analyst
More TUYA analysis
All earnings call transcripts