What Is the Internet of Things (IoT)?
The Internet of Things (IoT) is a name for the aggregate collection of network-enabled devices, excluding traditional computers like laptops and servers. Types of network connections can include Wi-Fi connections, Bluetooth connections, and near-field communication (NFC). The IoT includes devices such as "smart" appliances, like refrigerators and thermostats; home security systems; computer peripherals, like webcams and printers; wearable technology, such as Apple Watches and Fitbits; routers; and smart speaker devices, like Amazon Echo and Google Home.
How the Internet of Things Works
These devices use Internet protocol (IP), the same protocol that identifies computers over the world wide web and allows them to communicate with one another. The goal behind the Internet of things is to have devices that self report in real-time, improving efficiency and bringing important information to the surface more quickly than a system depending on human intervention.
The term "Internet of Things" is attributed to Kevin Ashton of Procter & Gamble, who in 1999 used the phrase to describe the role of RFID tags in making supply chains more efficient.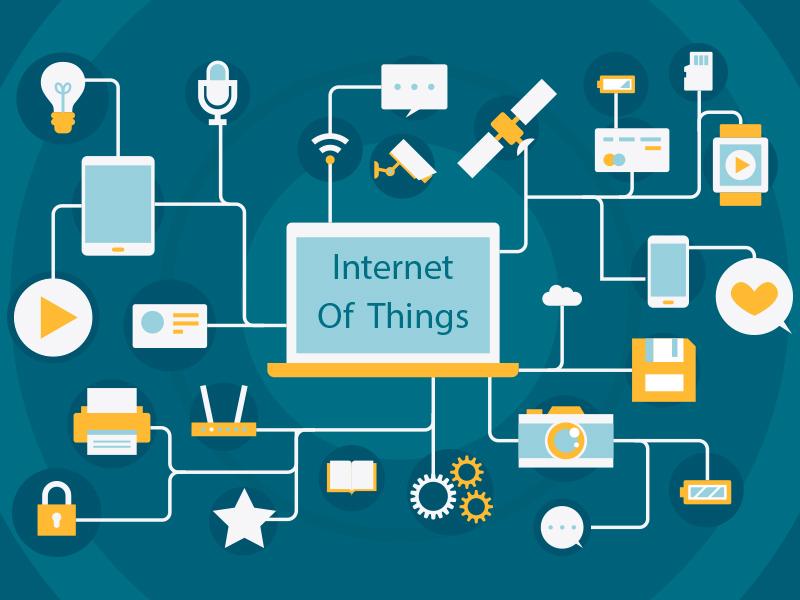 Benefits of the Internet of Things
The Internet of Things promises to transform a wide range of fields. In medicine, for example, connected devices can help medical professionals monitor patients inside and outside of a hospital setting. Computers can then evaluate the data to help practitioners adjust treatments and improve patient outcomes.
Key Takeaways
Another field that's also experiencing a transformation is urban planning. When sensors that have an IP address are placed under a busy street, for instance, city officials can alert drivers about upcoming delays or accidents. Meanwhile, intelligent trash cans are able to notify the city when they become full, thus optimizing waste collection routes.
The use of smart devices will also likely mean a competitive advantage for businesses that use them strategically. For instance, by tracking data about energy use and inventory levels, a firm can significantly reduce its overall costs. Connectivity may also help companies market to consumers more effectively.
By tracking a consumer's behavior inside a store, a retailer could theoretically make tailored product recommendations that increase the overall size of the sale. Once a product is in a consumer's home, that product can be used to alert the owner of upcoming service schedules and even prompt the owner to book the appointment.
As with all questions of personal data, there are many privacy concerns that have yet to be addressed when it comes to the Internet of Things. The technology has advanced much faster than the regulatory environment, so there are potential regulatory risks facing companies that are continuing to expand the range of Internet-connected devices.
Article Sources
Investopedia requires writers to use primary sources to support their work. These include white papers, government data, original reporting, and interviews with industry experts. We also reference original research from other reputable publishers where appropriate. You can learn more about the standards we follow in producing accurate, unbiased content in oureditorial policy.Take the Next Step to Invest×The offers that appear in this table are from partnerships from which Investopedia receives compensation. This compensation may impact how and where listings appear. Investopedia does not include all offers available in the marketplace.ServiceNameDescription
Related Terms
What Is Tangle?Tangle is the transaction storing and processing mechanism of the cryptocurrency network IOTA.moreThe Ins and Outs of Wearable TechnologyWearable technology refers to minizaturized technology that is worn directly or indirectly by people for several purposes or reasons.moreWhat Is a Denial-of-Service (DoS) Attack?A denial-of-service (DoS) attack is intended to shut down a machine or network, depriving legitimate users of expected services or resources. moreChainlink (LINK) DefinitionChainlink (LINK) is a both cryptocurrency and technology platform that enables blockchain platforms to securely interact with external data. Learn more about Chainlink.moreVoice-over-Internet Protocol (VoIP): Free Phone Calls Made OnlineVoice-over-Internet Protocol (VoIP) allows users to communicate via telephone over an Internet connection instead of a traditional analog connection.moreInside the Technology SectorThe technology sector is a category of stocks relating to the research, development, and/or distribution of technologically based goods and services.morePartner Links
Related Articles
Career Advice
The Ultimate Guide to Working From Home
Top Stocks
A History of Apple Stock Increases
Fundamental Analysis
Biggest Companies in the World by Market Cap
Business Essentials
3 Predictions for TV in the Next 10 Years
Cybersecurity
Top Problems with Financial Data Aggregation
Blockchain
Decentralized Finance (DeFi)