"Using 5G to transmit the data enables these systems to operate in real-time which could enable 'in the moment' safety-critical applications. Using the data generated by the IoT sensors and linking it to the actual activity on the crane together with previous maintenance records, Cambridge University is developing an algorithm to predict equipment failure and suggest the optimum time to maintain the equipment," she added.
Work on the project has already begun, with Three trialling the 5G network against these use cases, and is expected to be completed in September 2022.
Commenting on the announcement, Digital Infrastructure minister Julia Lopez said that 5G "has huge potential to revolutionise a wide range of UK industries and 5G Ports is just one testbed the government is funding to help achieve this".
Related Resource
The sweet spot of modern enterprise computing
Achieve security, reliability, scalability, and sustainability with hybrid IT infrastructure
Free Download
"It's incredible to see our £200 million investment in innovative 5G tech is empowering Britain's biggest and busiest container port to explore new ways of driving efficiency, improving safety and supporting the UK's post-Brexit status as a global trading nation," she added.
In January 2021, as part of the 5GTT programme, DCMS awarded £28 million of investment to nine nationwide 5G projects that included trailing 5G-powered cargo ports, as well as improving visitor experiences at the O2 Arena, MK Dons stadium, and the Eden Project.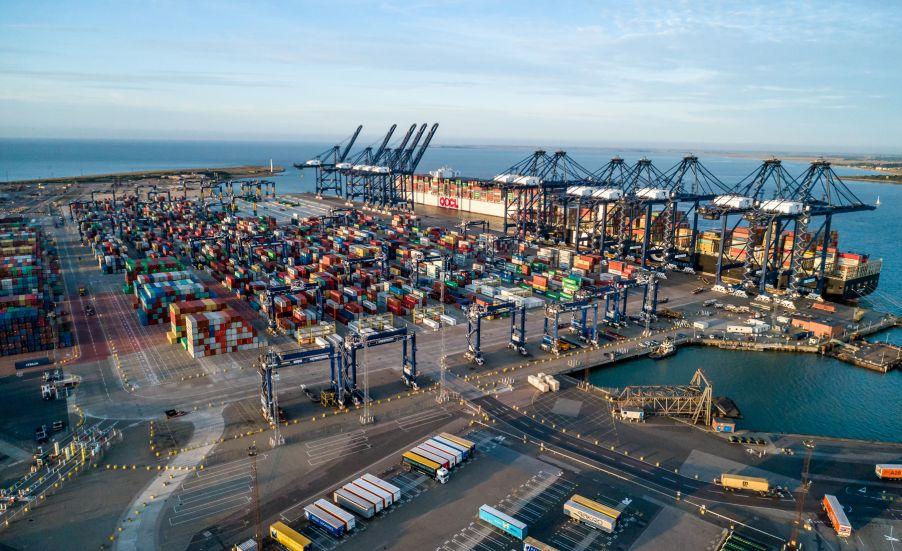 Three months later, the Port of Southampton became Verizon's first private 5G customer in Europe, using the technology to allow secure private wireless data network across selected areas within the East and West docks of the port.
Share on FacebookShare on TwitterShare on LinkedInShare via EmailFeatured Resources
Building data-driven government with the Microsoft Power Platform
How to break down data silos and reap valuable data insights
Free Download
Improve security and compliance
Adopting an effective security and compliance risk management approach
Free Download
Taking the lead on IT automation
IT leaders as evangelists for their automation strategies
Free Download
The best defence against ransomware
How ransomware is evolving and how to defend against it