50 million users are active on study app Quizlet monthly.
Getty
Earlier this month, study app Quizlet launched Quizlet Premium Content, which offers expert-curated study guides and materials for a range of prices on the app. Largely powered by student-uploaded content, Quizlet's foray into premium content comes at a time when many VC-funded media outlets are drastically scaling back or even selling at a fraction of their past valuations. Buzzfeed and Vice have missed revenue projections, for instance, while Mic laid off its staff and sold to Bustle for $5 million despite having raised $60 million. 2019 will likely pop the VC media bubble.
So what's the rationale behind a business model shift into a market that has proven tough for many to crack? It's all part of the plan, according to Quizlet's CEO, Matthew Glotzbach.
"Quizlet Premium Content is a planned, natural extension to our free study content, which will always remain, and acts as another avenue to meet our ambitious plans of ultimately serving the 1.4 billion students around the world," he says. "Because 50 million monthly active users already engage with Quizlet for all their studying needs, it makes sense to add more materials, many of which directly align with textbooks, online courses, and standardized tests, from recognized education experts and brands."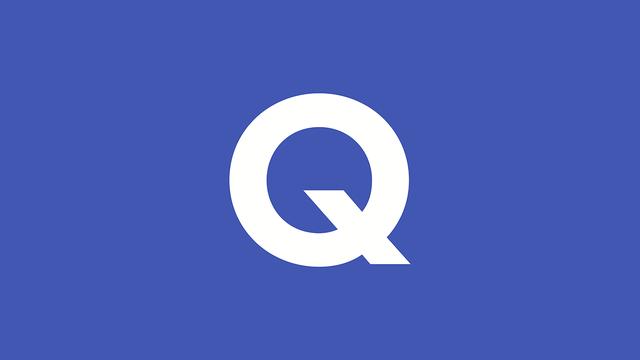 He has a point: Distribution is everything on the internet, and Quizlet's 50 million users signifies a large funnel that can lead to a reasonable amount of sign-ups for a paid content tier. However, the premium content's success relies on how many students are willing to make the switch from free to paid.
"Quizlet Premium Content provides time savings and a boost of confidence for students who want expert-curated study materials, and for those students who have limited time and benefit from ready-to-go study guides," Glotzbach says. "It also provides a way for education content publishers and creators to meet the demands of the evolving publishing industry and effortlessly reach a global network of students."
It's not the first time Quizlet has hosted content other than the user-generated kind: In 2017, the app began allowing third-party providers to offer their own study sets. The move to offer Quizlet's own premium content comes at a time when the education industry is in flux, largely due to the information-democratizing effects of the internet.
Before, high quality educational content came in the form of textbooks, Glotzbach explains. Now, the meaning behind the phrase 'access to education' refers increasingly to online access. Quizlet's content meets users where they live, on their smartphones. Like the booming world of textbook subscription services, a mobile app that delivers useful digital learning materials can be more appealing and cost-effective than many legacy educational content outlets.
"We're also making it possible for smaller publishers and individual experts, who have high-quality material to offer, to cast a wider net and provide something for every type of learner across the global stage," he adds. "With an abundance of resources at students' reach, it's an advantage for them to have one trusted, streamlined place to turn to for studying."
The media properties that are facing a crash in 2019 -- the Buzzfeeds and the Vices -- strongly benefit from advertising, which is proving to be a poor model. Given the growing subscription economy and the potential hidden in the education industry, perhaps Quizlet's shift towards paid premium content offerings is a smarter move than it might first seem.