But that's not the only reason why ILIFE A11 is one of the best robot vacuums deserved to be on your cart this year. One of its competitive edges is its new mapping system. This feature scans and generates a map layout faster so you can edit your map more quickly. Up to five maps are automatically saved so that you can use them again.
Features
Furthermore, using the "Y" cleaning path to enlarge the coverage by 85%, the A11 effectively vacuums and mops simultaneously, preventing you from having major cleaning troubles.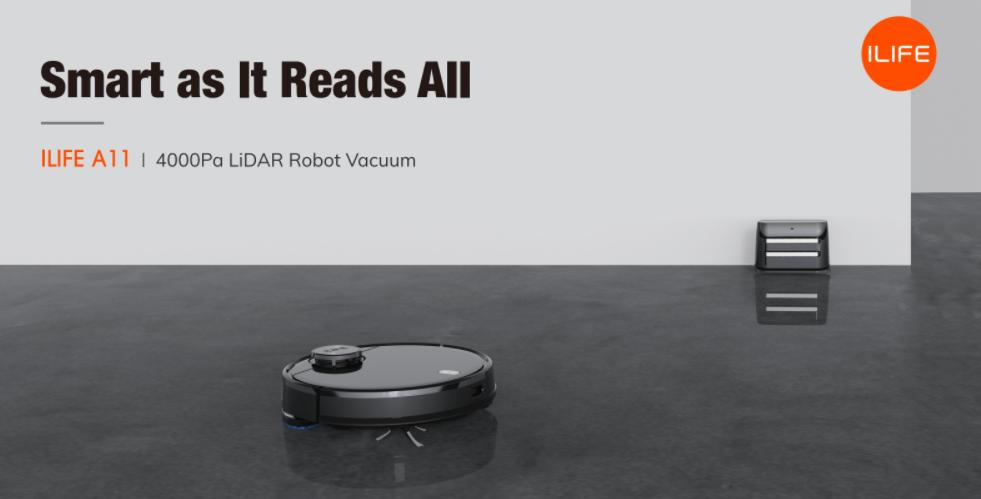 Overall, ILIFE A11 offers more cutting-edge and high-quality cleaning features in their robot vacuums to help more people worldwide create healthier, happier, and smarter lives.
Pros
All in all, ILIFE's A11 lidar robot vacuum is a top-notch cleaning device when you just want to sit back and relax while it tidies up your home effectively and peacefully. Boasting advanced features, you can guarantee that no specks of dust and other mess would ever linger on your floor.
Don't get your hands dirty! So grab hold of this year's best robot vacuum cleaner about to be released on ILIFE and Amazon.
Plus, enjoy a 23% discount when you use the code TECHLIFEA11. Hurry! the promo only runs from March 07 to March 31, 2022