It really has been a tough few years, on and off the field, for Institute's Conor Quigley.
By Kevin McLaughlinTuesday, 23rd March 2021, 2:29 pm
After an injury hit few months, the ex-Liverpool starlet had hoped the 2020/21 season would be the perfect campaign to kick-start his career but, after playing just a handful of games for 'Stute due to the coronavirus pandemic, the defender has effectively lost another season.
And now Quigley is faced with another unwanted conundrum for next season: Does he remain at Institute and risk Sean Connor's side not being awarded elite status for a second season, a decision that would rob him of football once more, or does he look to pastures new?
The former Trojans man stressed he was in total agreement with Institute's stance to not compete in this season's Irish Cup and believes they should only play again when they have elite status. He also in agreement with chairman, Bill Anderson's, who said Championship clubs need the elite status approved for the 2021/22 season as soon as possible.
Sign up to our daily Derry Journal Today newsletter
The i newsletter cut through the noise
Sign upThanks for signing up!Sorry, there seem to be some issues. Please try again later.Submitting...This site is protected by reCAPTCHA and the Google Privacy Policy and Terms of Service apply.
"The board, the staff and the players all had the same approach that unless we were given elite status for the Championship season, then there wasn't much point playing anything else," insisted Quigley.
"Yes we were all desperate to get back playing but, at the same time, we just didn't want to play when it suits other people. We want to be made to feel like we matter and we need that elite status so that we can play properly and regularly. The whole club is united in that view, everyone is pulling in the same direction.
"A decision needs to be sorted soon. I saw what Bill (Anderson) said last week and he's bang on. Speaking personally, I have told the club this and I'm sure a few other players are the same but there's going to be a reluctance to sign while we don't know if there's going to be elite status.
"One thing we do know now is that we can't predict anything that's going to happen. If there's another surge in cases and another lockdown, as players we can't take the chance that we aren't going to be playing again.
"I feel bad for all the clubs as there's a lot of uncertainty about. That uncertainty is throughout the players, staff and the entire club so, yeah, they need to get sorted sooner rather than later so that everyone can start planning ahead for next season."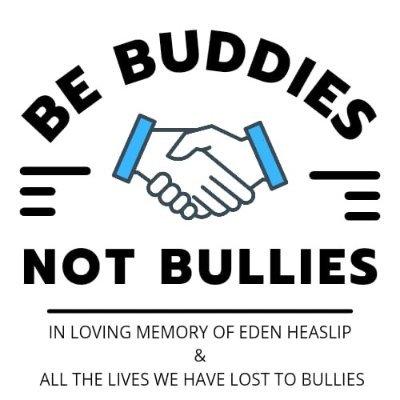 Quigley, who was at Anfield for two seasons before moving to Swansea City and then going on-loan to a host of Scottish clubs including Dundee, Stirling Albion and Forfar Athletic, decided to move home to play for Ballymena United for a couple of seasons.
In what proved his final year with David Jeffrey's side, Quigley missed most of the 2019/20 season because of injury. The disappointment prompted him to take the step down to the Championship in order to get back playing regularly.
"Unfortunately nothing has changed from my point of view," he confirmed. "After having a long spell out with injury I just needed a regular season under my belt.
"Since I have come home I probably haven't played enough so signing for Institute was a really good opportunity for me to just get a full season under my belt and show people my qualities. Obviously that hasn't worked out as we haven't played.
"We played a few games last year but actually playing three or four games in a row, that's probably been over two years for me now so it's frustrating to say the least.
"We need that elite status to come through so I can do that. Up in the North West there aren't a lot of clubs so getting Institute back playing regularly will help me and help a lot of young boys across the whole town, boys who just want somewhere to play."
The 23-year-old praised the efforts of everyone at the Waterside club during the lockdown and said everyone was bitterly disappointed the season never got underway.
Indeed, Quigley has only played in a few friendlies and North West Senior Cup ties before 'Stute's season was halted abruptly.
"Since I've come in the door everyone have been brilliant - the gaffer, the two Friars (Sean and Emmett) and Scolty (Mark Scoltock) have been as good as gold to me," he explained.
"They have made me feel valued and that's something I haven't had in a while so, yeah, I was buzzing to get going but I just have to wait until next season.
"Hopefully next season will be able to get going, so that we can start looking forward to our Saturdays again."
Away from the football pitch, the one time St Columb's College student is currently studying Accountancy at Magee College but admits he doesn't know many of his fellows class mates!
"I'm at university at Magee, doing accountancy, but I'm doing that mostly from home on my lap-top," he added, "It's keeping me busy and is something different to think about. It was always something that I wanted to do away from football, so I could switch off from the game, but hopefully the football will come back.
"It's great as I'm going into my final year next year but I have barely been in the class because when I broke my foot the year before I was on crutches so I wasn't going in and then Covid struck, so I'm going into my final year next year not really knowing many people from my course."