Deleting the map that your Roborock S7 uses is pretty simple. But you might be wondering why anyone would want or need to delete the map. Well, there's a few reasons. Firstly, if you just moved or maybe did some renovations to your home, which really changed up the floor plan, it's easier to delete the floor plan and start over.
Another reason is if you are having some trouble with your Roborock S7 and the map is inaccurate. Even though it does update the map every time it runs, it sometimes does not make much of a difference. So if the map is inaccurate, it might be easier to just delete the map and start over.
It's great that Roborock does allow you to just simply delete the map and start over again. Without needing to do a factory reset on your Roborock robot vacuum. Even though Map Saving is available, it is still in beta. So it is not 100% accurate. But in my experience, it does work really well.
Advertisement
So without further ado, here's how you can delete the map that your Roborock S7 uses.
How to delete your Roborock S7's Map
Open the Roborock app.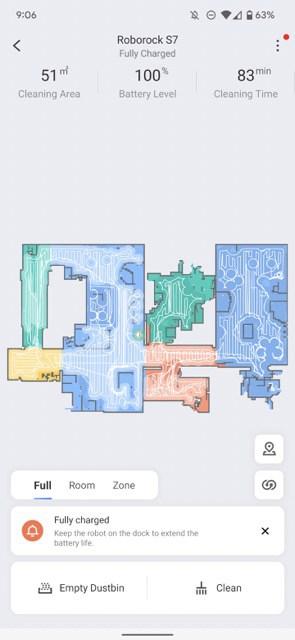 Then head into your Roborock S7.
Advertisement
Next, tap on the three dots in the upper right-hand corner.
From there, tap on "Manage Maps".
Advertisement
Now, if you have more than one map saved (i.e. you have a multi-level home), you can tap the "EDIT" button for the map you want to delete.
Advertisement
Now tap on "Delete".
There will now be a dialog box that pops up, stating "After a map is deleted, any scheduling related to the map will be invalid". Just tap "OK" and now the map is deleted.
Advertisement
It's just that easy to do. And now the next time you run your robot vacuum, it'll create a new map from scratch.