If you have had the pleasure of trying a robotic vacuum (or can at least understand the pure excitement that something exists to do your cleaning for you), then you will know this is a biggie.
ECOVACS, the leader in robo vacs Down Under, have announced that they are dropping a brand-spanking-new model exclusively on sale at Aldi this week.
The DEEBOT NEO – designed especially for Australia and just $399 (otherwise listed on the ECOVACS website with an RRP of $799) goes on sale today, March 9, as part of Aldi Special Buys.
The vacuum is full of high-end features, including double the suction power of previous models sold at ALDI, as well as the industry-leading mopping and mapping and a range of other functionality too. It's quite literally double the suction power of previous ALDI models, but half its recommended retail price.
So, why are you still reading this? Grab your keys and get going – products are limited!
Want to know more? Check out some of the DEEBOT NEO's stats below:
App control –Clean your home from anywhere, anytime. App connectivity lets you take control and schedule a clean or monitor your current cleaning status all from the palm of your hand.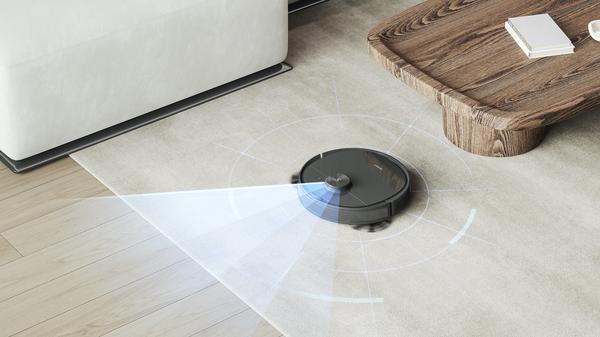 Smart Home Device Compatibility –Easily control your cleaning withhands-off controls. Link your Google Home or Amazon Echo to your robot and tell it when and how to start cleaning.
OTA –Stress free updates. The intuitive robot manages its own updates using 'Over The Air' technology. You can just update your APP to get the functions optimized and extended.
Automatic Charging– Never worry about charging your robot vacuum cleaner. When the battery runs low, your intelligent robot will automatically return to its Dock Station to charge, all by itself.
Continuous Clean –Forget cleaning range anxiety. When running low on charge, your robot automatically returns to its docking station. Once fully charged, it continues the clean where it left off, giving your home a seamless and superior clean.
Scheduled Cleaning –Never come home to a messy house again. Simply schedule a clean when you're away and let your robot take care of the rest.
Stair Safety Technology –Don't worry about your robot falling down the stairs. It will sense a drop off, safely reverse away and continue to efficiently clean your home.
Anti-Collision System –Take comfort knowing your robot will protect your valuables at home while cleaning. With its Anti-Collision sensors and soft cushion bumpers, your robot will avoid obstacles and protect your furniture.
High Efficiency Air Filter – Breathe easy while your robot cleans. With its High Efficiency Filter, your robot will reduce airborne triggers while vacuuming.
Voice Reporting – Stay in the loop. Your robot will report what it is doing and give you real time updates.