With the industry of robot vacuums growing, how do they stack up against their manual counterparts?
Robot vs stickRobot vacuum dealsStick vacuum deals
Just about everyone is familiar with a traditional, manual vacuum, with brands like Dyson, Miele and Shark seemingly perfecting the art of suction cleaners. However, in recent years, you will no doubt have noticed the rise of robot vacuum cleaners.
At their best, these helpful devices can do the same job as the traditional stick or stand-up vacuum cleaner, but with just about no input from the user. Simply set up its schedule, and enjoy a magically clean house. Well, in truth, it's a bit more complicated than that.
Manual vs robot vacuum cleaners
The first major benefit of a robot vacuum cleaner is obvious. No one enjoys spending hours wandering around their house, painstakingly shoving a vacuum nozzle in every nook and cranny. Robot cleaners offer a dream-like scenario, in which you can simply send the device on its way around your house (often via a convenient smartphone app) and have it take care of all the dirty work.
Many models also come with self-emptying and mop functionality. Their thin design allows them to easily reach locations, such as the area underneath your lounge, with ease. Without a robot vac, you could waste a lot of time trying to contort your body and vacuum cleaner so that you're able to achieve what the automated model can do in seconds.
However, you might want to hold off throwing your stick vacuum out the window for a second. We aren't living in the Jetsons just yet, and as such robot vacuum technology isn't perfect. Firstly, robot vacuum cleaners simply don't do as good of a job as most manual models.
By shrinking all the technology that goes into a vacuum into that thin little package, you're losing a significant amount of suction power. Their typically-circular design means they have trouble getting into corners, and they can struggle on carpets and rugs. They generally work very well on hard floors.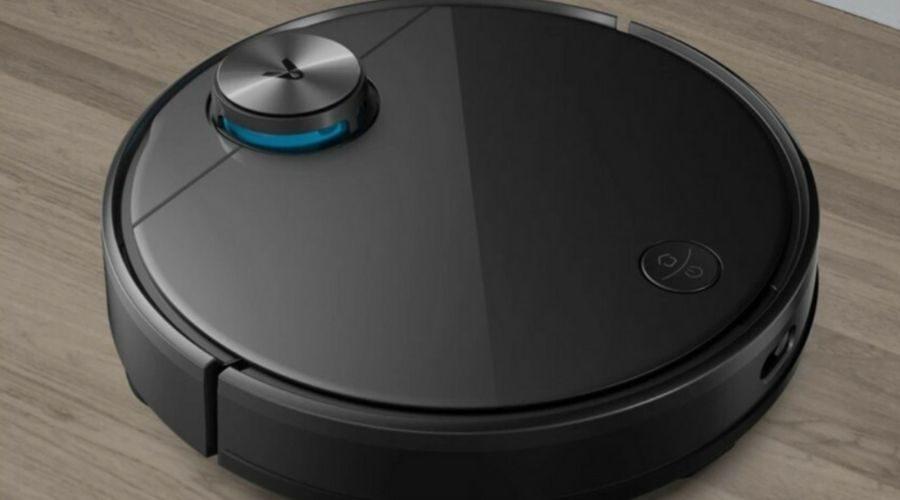 And despite recent innovations, it's almost inevitable that your robot vacuum will get stuck, or suffer potentially damaging drops. Setting your vacuum to clean the house while you're out, only to find it got stuck on the carpet 30 centimetres from its starting point, may have you wishing you had simply done the job yourself.
And if your robot vacuum picks up something viscous like pet food (or pet poo), all we can say is God help you.
All in all, robot vacuum cleaners have many attractive features, but if you're a clean freak or are easily frustrated by technology, it's probably best to stick with your traditional vacuum for now.
Best deals on robot vacuum cleaners
Enticed by the thought of leaving the housework to a robot? Check out these great deals, as well as Finder's guide to the best robot vacuum cleaners.
---
82% off MyGenie XSonic Robot Vacuum on eBay
Now's the perfect time to grab a automatic cleaner thanks to this utterly ridiculous deal on eBay. Save almost $1000 on this top-of-line model.
Buy now for $208.95 (was $1,199)
---
76% off MyGenie Smart Robot Vacuum on eBay
Another massive deal from MyGenie offers over $530 off a product with intelligent obstacle-avoiding technology and a 600mL dustbin.
Buy now for $161.95 (was $699)
---
$450 off Viomi V3 Robot Vacuum on eBay
With 2600pa suction, Viomi Smart mop and the ability to create no-go zones and virtual walls, get a premium device for half the price.
Buy now for $449 (was $899)
---
Best deals on manual vacuum cleaners
If you'd rather stick with the traditional model, we've got some great deals for you too. For more info, check out our guide to the best vacuum cleaners in Australia.
---
59% off Devanti Handheld Stick Vacuum on eBay
Even a modestly priced model like this Devanti Handheld dwarfs the average robot vacuum in suction power, with 15,000pa. Together with 14,000 RPM capability, ensure your house is spick and span for a low price.
Buy now for $72.95 (was $180.95)
---
$243 off Miele Triflex Vacuum
See why Miele is one of the most respected names in the world of vacuum cleaners. This 3-in-1 innovation means you can cop a top-of-the-line cordless, handheld and upright vacuum cleaner for 22% off the RRP.
Buy now for $756 (was $999)
---
$110 off Bissell Symphony Vacuum Cleaner
This model allows for simultaneous steaming and vacuuming, resulting in cleaner floors. Also features patented odour control technology.
Buy now for $259 (was $369)
Want more help getting your hands on a top-of-the-line appliance? Head over to Appliance Finder.