Over the years, Dreame Technology's mission has always been to manufacture high-end cleaning appliances using the most innovative solutions in the market. One of the most notable additions to their lineup, if not revolutionary, is the Z10 Pro Robot Vacuum and Mop. This best robot vacuum might just be right up your alley if you want to get it all done.
Dreame's Robot Vacuum Z10 Pro
The Robot Vacuum Z10 Pro is the epitome of the combination of smart and powerful. In contrast to other cleaning appliances, this one features an incredible docking station that automatically empties it after tidying up your floors. You won't have to do anything except watch it clean up.
On the other hand, Z10 Pro's forward-facing 3D laser sensors for obstacle avoidance are similar to Dreame's lineup of best robot vacuums. But clearly, this one saw an upgrade with this feature. Plus, it is also accompanied by new and improved functionalities to make cleaning sessions more fun and relaxed.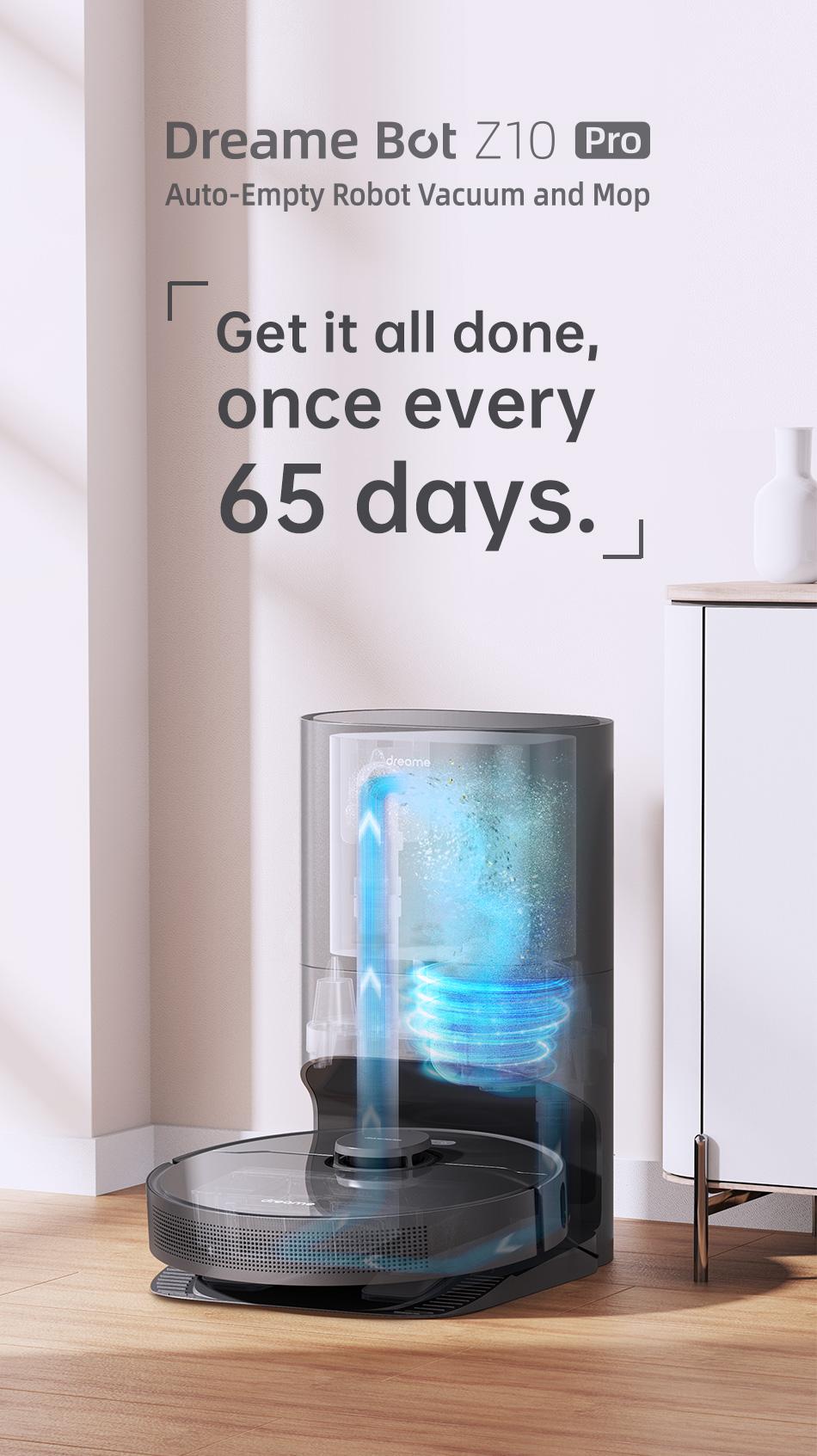 Features
(Photo : Screenshot from DreameTech's Official Website)
Dreame quickly understood what home buddies are looking for in a robot vacuum. Z10 Pro is not solely designed for cleaning floors based on its touch-ups and additional attributes. It also makes sure to empty the dust task as soon as it's done -- so no more extra work for you.
The process of self-emptying is simple. The dock will just suck all forms of dirt out of the tank with a more efficient air intake system. Also, there is no need to worry about pet hairs or minor dirt being overlooked since this vacuum was designed to move effortlessly into your home. That and other specifications made by Dreame classify Z10 Pro as one of the best robot vacuums you could have this year.
Pros
Which Robot Vacuum Is the Best?
Under the mantra of 'detect, recognize and move,' Dreame's Robot Vacuum Z10 Pro deserves the title of the best robot vacuum. Driven by features to make life feel like a dream, this one will surely leave competitors in the dust.
But Dreame also has other choices in store for you. The 'cleans as it sees' Dreame Bot L10 Pro Robot Vacuum and Mop is up in the market, too. But if you're interested in cordless vacuums, you can check out Dreametech T10 Cordless Stick Vacuum and Dreametech P10 Cordless StickVacuum.
You can have L10 Pro, T10, and P10 just in time for spring cleaning with a coupon code ofSPRINGCLEAN15 valid from March 14 to April 14 of this year. Add the best robot vacuums in your cart now, and let the cleaning session begin!