The Anchorage Daily News asked candidates for Anchorage Assembly to answer a series of issue questions. Read all of them here.
Meg Zaletel| District: 4 | Age: 42 | Occupation: Attorney/interim executive director, Anchorage Coalition to End Homelessness |megforanchorage.com
What is a short summary of your background?
I'm a hard worker, a problem solver, and I care deeply about my community. My professional experience as a small business owner, attorney, social service and legal advocate bring a diverse perspective to the Assembly. I have had many opportunities to put that experience into action during my first term, and I'm proud of what I've accomplished alongside many caring community members. I have lived in Anchorage since 2005 (with most of that time in Midtown) with my husband, daughter, two dogs, five chickens, and one cat. I enjoy living in Midtown and I'm glad to have made it my home. When not working, I enjoy spending time with my family in the garden, bicycling, being outside and attending community events.
Why are you running?
I've made Midtown my home. I'm raising my family here, I have my business here and I'm very invested in the community. I believe Midtown residents expect and deserve a hard-working representative who puts people before politics.
My priorities are:
Public safety: I was the champion of the mobile crisis team which will decrease officer calls by more than 7,000 per year so they can focus on real crime and people in crisis can get the help they need.
A strong economy: I consistently advocate for policies that support working families. During the pandemic, I supported the investment of millions of federal dollars in rental assistance, day care relief, tourism relief, and small business relief.
Fiscal responsibility: With less recurring federal and state funding to support our city, Anchorage must do more with less. We need to prioritize a balance of maintaining services people rely on and upkeep of existing infrastructure without undue burden on residents.
What makes you qualified to serve on the Anchorage Assembly?
As a small business owner, attorney, mother, wife and community advocate, I bring a diverse perspective to the Assembly, and I'm committed to listening and working with the other Assembly members, the administration, and members of the community to move our city forward. I always stand up for what I believe is right, and I'm constantly striving to have a deep and broad perspective of every issue that comes before me. I have consistently brought forward real solutions to our most pressing problems by diving deep into the issues to understand them from multiple perspectives within the community. I never shy away from taking leadership roles on some of our most pressing issues. I understand the importance of balancing the immediate needs of our city with developing a forward-looking vision for Anchorage. I try to keep a "people first" approach at the core of everything I do.
What is the most important problem facing Anchorage? How would you address it?
The most important issue facing Anchorage is the economic recovery from COVID-19. How Anchorage invests and plans in the following months and years will set it on a trajectory for the future. That means continued wise investment that looks both at immediate needs and long-term investments and strikes the right balance between the two. The pandemic happened when Anchorage was facing an economic recession driven by low oil prices and years of dramatically reduced state support. We could not eliminate all the economic pain felt by many families across our city, but we looked earnestly for ways to have the most meaningful impact. As Anchorage moves forward, our immediate response must also include future planning. We need an economically sound approach to move Anchorage past the "boom and bust" mentality to a period of stability and growth.
What is the most important problem facing your district? How would you address it?
The most important problem facing my district is the same problem facing the rest of Anchorage – economic recovery from COVID-19. Like most things we do on the Assembly, there is no silver bullet to economic recovery. Our recovery needs to be driven by our small business owners (many who live and operate businesses in Midtown), their employers, our economic experts such as AEDC and the Chamber, and our nonprofit groups. We must look at all angles and listen to all of the voices so we can move forward together. All Anchorage residents benefit from building a sound economic future for our city, so this, in my opinion, is our highest priority.
What is your vision of the role of local government in Anchorage?
Local government should be responsive to local needs and balance immediate needs with forward-looking sustainability. That means listening to Anchorage residents to understand what they need to thrive and plan for the future. It means the Assembly may make decisions that are not always popular, yet those decisions balance the needs of many while putting into context the long-term vision for Anchorage that improves all residents' lives.
Rate Dave Bronson's performance as mayor. Explain, with specific examples.
The mayor has carried forward good work, such as the Port of Alaska, homelessness, and Accessible Dwelling Units (ADUs). He's also been a partisan lightning rod who was slow to stop some very concerning behavior in the chambers (such as initially defending the use of Holocaust imagery by those who didn't want to wear masks). I think if he continues on just doing the work that needs to be done and stays out of the partisan politics that are driving so much discord, he will be a much more effective leader.
It's very important that the Assembly and executive branch work collaboratively and amicably to make sure that the important work of keeping our city running is accomplished. Unfortunately, it's the flashy topics that tend to be more polarizing and make the news, and that's what people see, and that's why they imagine the executive branch and the Assembly are openly hostile as they work together. For the most part, this isn't the case.
Rate the performance of the current Assembly. Explain, with specific examples.
This Assembly faced issues no Anchorage Assembly has faced before. The pandemic and its many unknowns forced us to assess and reassess our decisions on a near-daily basis. Most of us relied heavily on public health expert recommendations, and we fought hard for Anchorage's fair share of state and federal economic relief.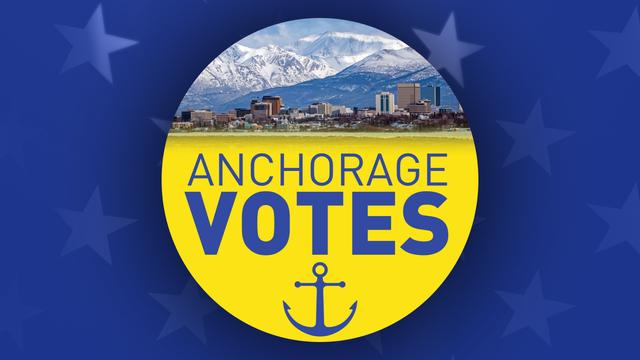 While we remained focused on this mission, a small group of far-right citizens created a hostile environment for residents to participate in their local government in a meaningful way. That small group brought an onslaught of racist and anti-LGBTQ sentiments into Assembly chambers, spread disinformation, harassed and threatened Assembly members and staff, and derailed critical discussions. I commend every Assembly member who remained steadfast through this challenging time. People who choose public service jobs should never experience threats against themselves or their families.
What's your vision for improving and diversifying Anchorage's economy?
Right now is not a good time to increase or diversify our tax base. A lot of residents are still struggling financially from the economic impacts of COVID-19, so I don't believe it time to put new burdens on our families and our businesses.
We do need to look at ways to make Anchorage a place where people can afford to live, work, and play. That means tackling the big issues of affordable housing and child care, supporting our local businesses, and attracting and retaining a strong workforce.
What do you see as the most effective strategies to address homelessness in Anchorage going forward?
Homelessness can happen for various reasons, and experiencing homelessness, regardless of the cause, is traumatic. Housing is the solution to homelessness, but Anchorage has an affordable housing crisis. Until there are enough available units to meet the need, investments in short-term emergency response will have to continue.
Additionally, asking individuals what they want and need is essential to getting buy-in to any services offered. With client direction, the Muni and providers can offer the appropriate options for services.
Finally, better coordination of traditional safety-net services, such as Medicaid, food stamps and the homeless response system allows providers to leverage various resources to help individuals and doesn't place the full cost of the response on any one entity.
What's your assessment of Anchorage's transportation infrastructure? How would you improve it?
The Port of Alaska is a top infrastructure priority for Alaska because it supplies essential goods and services to the entire Railbelt and is a critical element of national security. It is my goal as the Vice Chair of the Enterprise and Utility Oversight Committee to get the Port to design at 65% no later than 2024. This goal must be met so we don't move backward if there is a change in administration. This has been an ongoing issue, and we don't have the time or money to take any steps back. We must continue to move forward.
I'm happy to say we have met a major milestone in the project by getting the Petroleum Cement Terminal through design and into construction, and on track to be completed by the end of the summer. I was early to support this project and kept it moving forward by working closely with Port users. It's critical that we keep this focus and momentum.
Does the city do a good job of running municipal elections? Would you push for changes? Explain.
Yes, they do. The municipality is very transparent. The clerk's office has made voting as accessible as possible. This year they implemented a ballot tracking system so voters can track when their ballot is received and counted. Vote by mail allows more voters to participate. The reality is many people can't leave their jobs and families to vote. By allowing people to vote by mail, we see increased participation. At the same time, the checks and balances remain in place to ensure the integrity of our election.
During a recent forum, my opponent said she never had a problem making it to the polls in person. Unfortunately, that is a privilege many Anchorage voters don't have, which is why we see more participation when vote by mail is an option and why we need to protect this option.
The past two years have been marked by increased civic discord in Anchorage. How would you improve the quality of civic discourse in the city?
It's important to remember that a small group of people drives this discord. And unfortunately, as with everything in life, the only behavior we can control is our own. Our challenge is to continue to model good government, patience and kindness, and to continue to get the work done.
Do you acknowledge the results of the 2020 presidential election? Also, what are your thoughts on what took place on Jan. 6, 2021 in the U.S. Capitol?
Yes, I acknowledge the 2020 presidential election. There is no credible, nonpartisan proof that the election was fraudulent.
I believe the attack on the Capitol was dangerous and heartbreaking. My heart goes out to those working in the Capitol that day, including the 138 police officers who were injured defending the building and its occupants from an armed mob.
What's one thing that makes you hopeful about Anchorage's future?
The people. Anchorage is full of smart, kind, hardworking residents who want to work to make this the best place to live, work, and play.
What other important issue would you like to discuss?
My campaign promise was and continues to be that I will put people before politics. During my time in office that is exactly what I have done. I have consistently brought forward policies that benefit the residents of Anchorage. Please support a continued path forward by supporting my reelection. It is an honor to serve and work with the residents of Midtown everyday, which I will continue to do when reelected.