Best for: defending your door and detecting DPD deliveries alike
It's no secret that I love new gadgets; hell, I even managed to spend the last couple of decades or so earning varying sized chunks of 'a crust' writing about them. So, naturally, I embrace fresh smart stuff with all the vigour of some kind of terrifying early-adopter tech-bear. However, when it comes to the stratospheric rise of the video doorbell, one question must be asked: how did it become normal so quickly to accept the police requesting 'doorbell footage' to solve crime?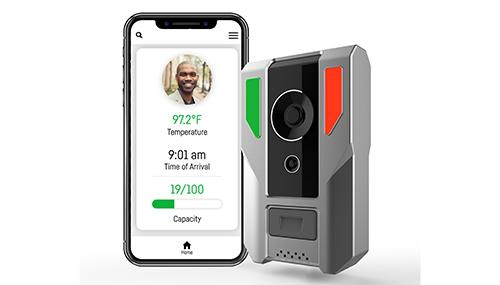 Rhetorical questions aside, when it comes to doorbells that do much more than 'ding-dong', Amazon may have initially stolen a march on all those options not tied into much more complicated home automation installations with its Ring, but other contenders have soon caught up. Most noticeably the eufy.
This option, the 2K HD model ticks all the smart boxes for me. Firstly, it is simplicity itself to set-up. Download the free app, pair with your phone and the Wi-Fi chime, affix the IP65 weatherproof bell to your front door (using built-in battery or existing doorbell wiring) and adjust the activity zone to suit. And that's it. The eufy does it all. There's night vision built-in and 2K resolution video as well as stills recorded without the need for a monthly subscription thanks to free 4K of local storage (included). Plus, you'll get two-way audio to alert any against-the-clock courier that you are on your way to the door, so they don't disappear in a puff of missed delivery calling cards.
Offering instant notifications when someone triggers its advanced AI human detection system or simply presses the bell button, the eufy can be accessed by multiple users and plays nice with both Apple and Google products. I'm currently keeping an eye out for potential enemies lurking just outside my abode smugly via an Amazon Echo Show 8 on my study desk. This is how it feels to be Lord Alan Sugar!
Shop more video doorbells here