Signify - parent company of Philips Hue - recently announced that it had partnered with Spotify to develop "deep integration of lighting and music".
Essentially this means that your Hue smart bulbs and lightstrips will pulse in time with the music, and use color shades that fit the track.
This has been made possible because the Hue app can now access to Spotify's track metadata, which includes information on a song's tempo, genre, mood and more.
It's this information Spotify uses to help categorise its millions of tracks into endless playlists.
Philips Hue + Spotify, to give it its official branding, is available now - all you need is a Philips Hue setup powered by a bridge (no joy for Hue Bluetooth bulbs, sadly), some color-capable Hue lights and a Spotify account (both free and premium accounts are supported).
It's a great evolution of the light sync feature introduced originally with the Hue Entertainment Sync app, which lets you sync your Philips Hue bulbs to your music, TV, movies and games and the Philips Hue Play HDMI Sync Box, which adds Philips Ambilight-style lighting to any TV.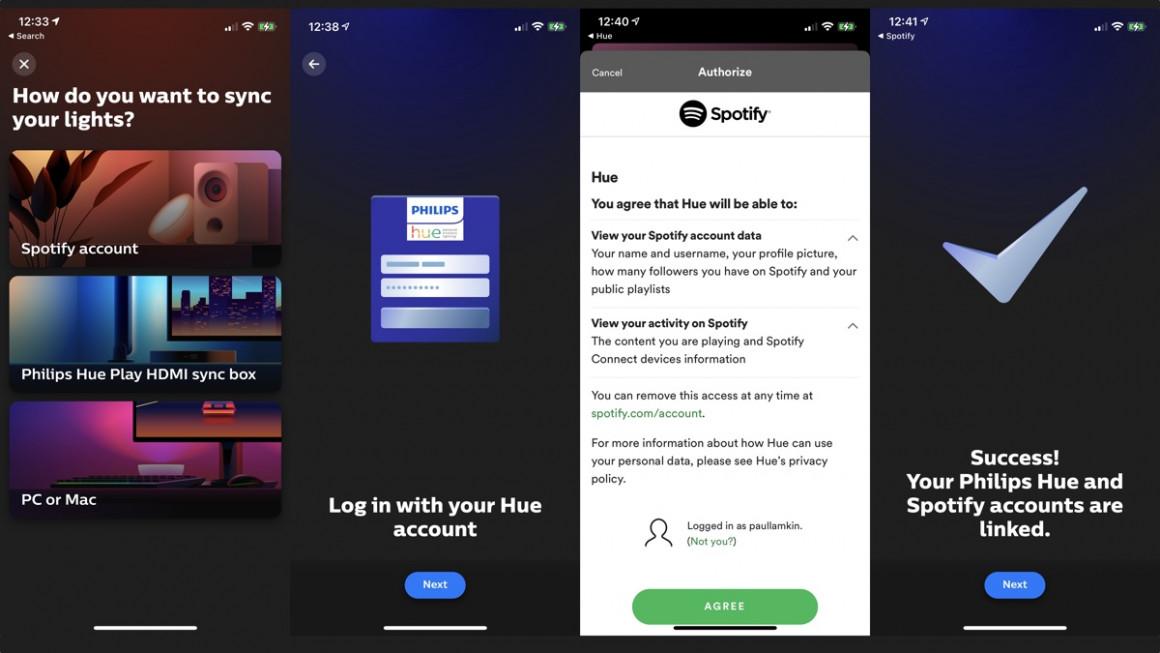 But there's no extra cost involved in this Spotify tie-in and no need to mess around with 3rd-party Hue apps that will sync your smart bulbs in time to the music.
Here's how to get started with Philips Hue + Spotify...
Philips Hue + Spotify integration
The Spotify fun has now moved out of the beta phase and you'll find it front and centre of your Hue app.
To get it up and running simply open up the Hue app...
You really are all done now - bit long winded eh?
To get started just start a Spotify song and tap the Sync button in the Hue app.
Extra credit: You can use Alexa or the Google Assistant to control your sync sessions and there are some handy instructions on what commands to use within the Hue app.