This article is an on-site version of our #techFT newsletter and is usually available only with a Premium subscription. Are you currently a Standard subscriber? Click here to switch your subscription to Premium. Not yet a subscriber? You can take out a Premium subscription here
Our smart homes are currently too smart for us — the setting up of devices can be complicated, while working out whether products will work with ones from other companies can be challenging.
It's understandable that Alphabet, Amazon, Apple and Samsung might want to lock users into their own ecosystems for the home environment, but the result is a fragmented market, a lack of consumer confidence and major problems for smaller companies having to spend more making their products compatible with Apple's Homekit, Google Nest, Amazon's Alexa or Samsung's SmartThings.
Enter Matter. By the end of June, this new specification is set to be established, creating interoperability between smart home devices. Finding the logo above on packaging should assure consumers what they're buying will work with anything else that Matters in their home.
Crucially, Big Tech is united on this and is among the 227 companies now supporting the Matter standard. "With all the ecosystem providers on board, this is a rising tide, so we do think it will be revolutionary," says Michelle Mindala-Freeman, head of marketing at the Connectivity Standards Alliance, the organisation behind Matter and its precursor Zigbee. "It is a unification, an inflection point, we're really excited about it," adds Tobin Richardson, CSA chief executive.
The two are in London this week as part of a European tour taking in Brussels, where they will reassure the EU on Matter's improved privacy and security features, and Mobile World Congress in Barcelona.
Matter will also be able to go beyond the home, with one working group for the standard looking at using it for access technologies — imagine a Matter device giving you easy access to your offices or a stadium, as well as your home.
That's in the future. Initial Matter products will be smart door locks, sensors, plugs, thermostats, lights, blinds, smart TVs and garage door openers. Cameras, robot vacuums and other household appliances will come a little later. Many existing devices may also become compatible through software upgrades.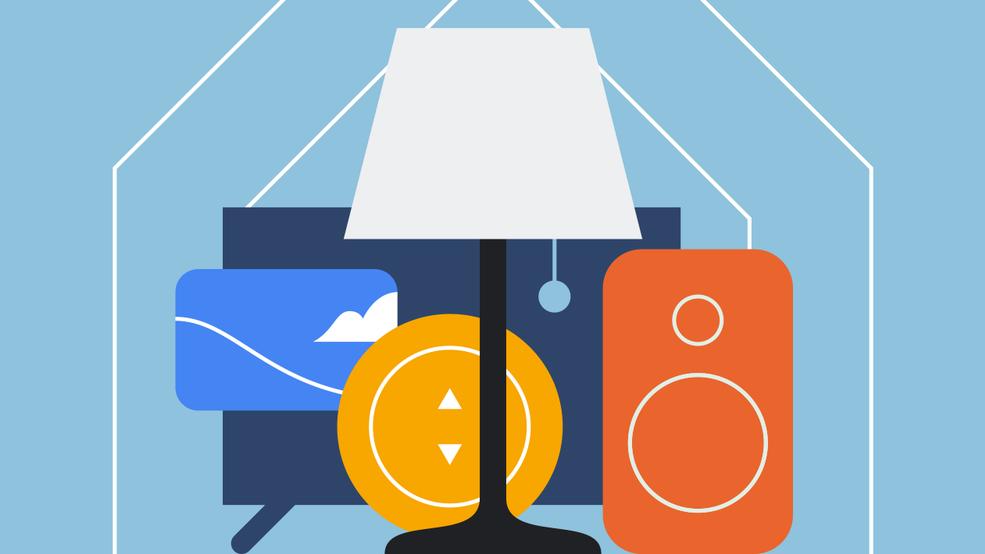 "What we're doing is taking care of the [smart home] plumbing," says Mindala-Freeman. "This is going to free up companies to work on creating a great user experience for the home."
The Internet of (Five) Things
1. Peloton's rusty exercise bikes Last autumn, the networked home fitness company was confronted with the prospect of another costly recall: the paint was flaking off some of its exercise machines. Instead of returning the bikes to the manufacturer, executives hatched a plan, dubbed "Project Tinman", to get around the corrosion and send the machines to customers, reports Patrick McGee in San Francisco.
2. Crypto pushes into US derivatives markets Volumes in cryptocurrency derivatives registered almost $3tn last month, accounting for more than 60 per cent of crypto trading, as companies sought to meet demand from retail traders for supercharged bets on digital assets. Meanwhile, the FT's editorial board welcomes the G20 finance ministers' weekend agreement to accelerate monitoring of crypto and to find regulatory gaps that need filling.
3. Academia's free model opposes RelxAcademia, a Tencent-backed San Francisco-based company that allows academics to share articles for free, plans to disrupt the academic publishing sector, reports Andrew Jack. It goes against the model that Relx has followed successfully. Lex says the pandemic has helped Relx, with debates over vaccine efficacy underlining the need for strong, peer-reviewed journals.
Daily newsletter
#techFT brings you news, comment and analysis on the big companies, technologies and issues shaping this fastest moving of sectors from specialists based around the world. Click here to get #techFT in your inbox.
4. New Oriental posts big lossChinese online tutoring company New Oriental posted heavy losses on Tuesday in its first results since Beijing banned the $100bn-a-year private education industry from making a profit. The New York-listed education group reported an $876mn loss for the six months to November 30, compared with a $229mn net profit over the same period a year earlier.
5. No bloodletting in Valley from Holmes and TheranosInstead of seeing the Elizabeth Holmes case as a spur to toughen up due diligence, Silicon Valley is choosing to dismiss it as an outlier, writes Elaine Moore. Just as imploded co-working company WeWork was described by west coast tech workers as a New York company, Theranos's non-tech investors tend to be invoked when talking about its failure.
Tech tools — Sony PlayStation VR2
Sony has unveiled the design of its next-generation virtual reality headset. The PS VR2 takes comfort a few steps further, says Sony, with "a slimmer design with a slight weight reduction — even with the new added features such as the new built-in motor for the headset feedback". There is also a vent in the headset to prevent the lens fogging up. The console maker has been gradually revealing details of its new VR offering, and pricing and a date for its launch ought to be up next.
Recommended newsletters for you
City Bulletin — Our pre-market update and commentary. Sign up here
#fintechFT — The latest on the most pressing issues in the tech sector. Sign up here