Gemma Lemieux, Marketing Director, LG Electronics Australia
Change has always been a fact of life for marketers — customers, businesses and technology are always evolving. But over the past two years, change happened at a speed and scale we've never seen before. Companies had to quickly pivot the way they connect and engage with customers to keep the momentum going. So, the pressure was on for marketers to double down on digital to build brand love, loyalty, and momentum.
This was the challenge LG SIGNATURE and Sydney Dance Company faced as the retail and arts and culture landscape changed dramatically.
As stores and showrooms were closed, LG SIGNATURE, the iconic premium brand of LG Electronics, had to get creative when it came to connecting with our audience in a meaningful way.
Likewise, Sydney Dance Company, Australia's leading contemporary dance company, had to find new ways to put on a spectacular show and deliver dance classes, while building excitement and anticipation for when threatres reopen.
Our shared audiences, values, and goals made LG and Sydney Dance Company the perfect partners in the dance towards digitisation.
Here are some insights from our journey.
Choreographing a beautiful brand partnership
At LG SIGNATURE, we live by the philosophy that 'Art Inspires Technology, Technology Completes Art'. With social distancing restrictions putting shows on hold, we wanted to do our part in supporting the Australian performing arts industry and allowing people to continue enjoying cultural experiences from home. As such, Sydney Dance Company was a natural fit for LG SIGNATURE.
When we came together in 2021, we found we had a lot in common. Both brands encapsulate beauty, elegance, and creativity. Both our audiences have a keen interest in arts and culture. And both of us are unstoppable in our commitment to innovation and excellence.Once we discovered our synergies, we began thinking about how we could merge dance and technology to create new, engaging content experiences that evoke a powerful emotional response from the audience, as they eagerly wait to watch dance live on stage again.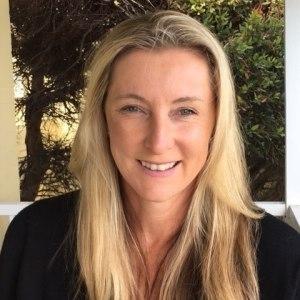 The power of content in creating lifelong customers
We worked together behind the scenes to create a unique video performance that would bring our shared ethos to life and connect with the right people.
Juxtaposing performance and product, the video showcases the incredible skill and technique used by Sydney Dance Company's contemporary dancers, as they dance beautifully around the world's first and only rollable TV, the LG SIGNATURE OLED R. The incredible footage was popular within the arts community, inspiring anticipation for what's to come on stage in 2022.
When companies have an intimate understanding of their audience's tastes, interests, and motivations, and create content that reflects that understanding, it can leave a powerful lasting impression on their audience. People tend to remember how something made them feel, so Sydney Dance Company and LG SIGNATURE made sure to deliver a performance worth remembering for a lifetime.
The result of the partnership was an outstanding performance that called for an encore, a content experience that elevated both our brands, and a community that's excited about LG SIGNATURE and returning to the theatre.
The success of the video shows you cannot underestimate the power of partnerships when it comes to marketing. By uniting artistry and technology, LG SIGNATURE was able to extend its reach to Sydney Dance Company's audience, while shining a spotlight on the dance company to elicit wonder and inspire its own audience to support the artform.
From the stage to the screen: Building close cross-channel connections
Today, the customer experience is no longer linear. Consumers want to engage with brands through multiple channels, both traditional and digital — including websites, mobile apps, emails, social media, SMS, smart devices, and a growing list of others. In light of this trend, companies need a carefully thought-out cross-channel marketing strategy.
That's why, in addition to delivering a performance to remember, LG SIGNATURE ran digital competitions, providing people the chance to win free passes to Sydney Dance Company live online classes. We amplified the competitions on owned and paid channels — including our website, social media, and media partners — to help drive awareness to the dance classes.
The interactive online classes turned out to be a major draw for dance enthusiasts, especially those whose studios have been closed, as they were able to practice along at home with professional dancers. With dynamic, expert teachers delivering the same energy as a real in-studio dance class, the hybrid classes have been a huge success for Sydney Dance Company.
As more and more digital channels emerge, promising to surpass even the best experiences of today, companies that relied on traditional marketing can no longer treat digital solutions as a short-term fix — it needs to be a part of every business' long-term cross-channel marketing plan.